Big 12 News
Bedlam Softball Series Opener Moved to ESPN at 7:00 P.M. CT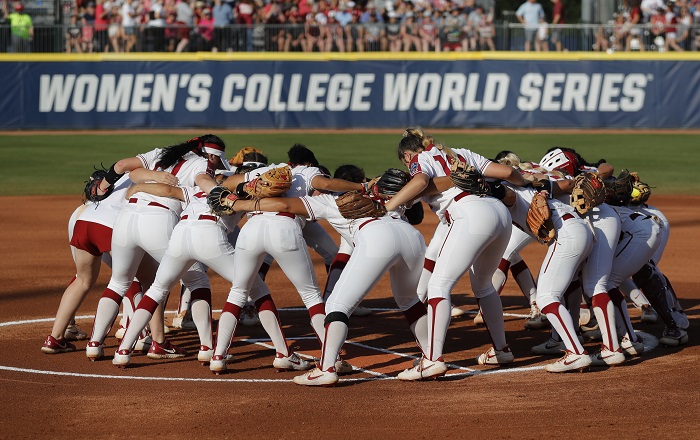 Oklahoma and Oklahoma State will square off in a three-game series this weekend to determine who will go home the regular-season Big 12 Champions.
With that on the line, it appears that ESPN wants in on the action as the Top 10 matchup has now been elevated to the 7:00 P.M. slot on ESPN. Bedlam softball in primetime? Sign me up.
The Oklahoma Sooners, who have been the No. 1 team in the country since opening day, will host the No. 6 Cowgirls in Norman this weekend, with all three games to be televised by ESPN networks. As things stand now, Friday's game will be televised on ESPN2, while the rubber match on Saturday is slated to be on ESPNU.
This will likely be a tight series and a matchup of teams who look to be headed to the Women's College World Series in June.
Something else on the line is seeding in next week's Big 12 Tournament. With both teams coming in with a 14-1 conference record, the winner of this series will earn a BYE next Thursday and the No. 1 seed in the tournament, while the loser will have to face seven-seed Kansas and play through the tournament as the two-seed.
There's a lot on the line, and if you are a softball fan, you will need to find your way to a television this weekend, because Bedlam never disappoints.