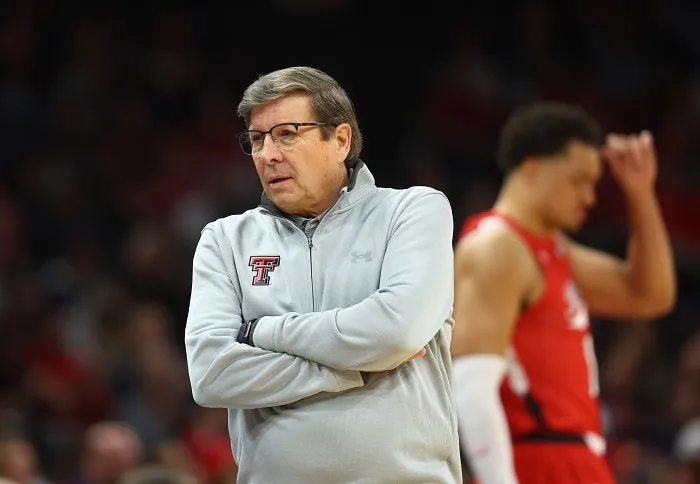 Texas Tech head basketball coach Mark Adams just received an extension to be the head coach in Lubbock through the 2026-27 season, and his team's performance on the court in 2021-22 helped make that happen.
One of the biggest pieces in that success was forward Kevin McCullar, who announced last week that he would be entering the transfer portal, but that his focus was still on playing in the NBA.
Then, on Sunday, McCullar announced that his plans are still to play in the NBA, and while that is his first option, if he comes back to college, he will play at Kansas or Gonzaga.
Now, Coach Adams is standing up for his former player on Twitter, who has taken some flack for his decision to enter the portal after declaring for the draft.
"We should all wish @Kevin_McCullar the best on his decision to remain in the NBA Draft," Adams writes. "These are difficult decisions for our student-athletes and he deserves our respect. This was a mutual decision that I believe will work out as he pursues his dream of playing in the NBA."
Mark Adams was elevated to head coach last April, making him the last link to the Red Raiders' 2019 national championship game run.
McCullar appeared in 78 games over three seasons with Texas Tech, starting in 49 of those contests, and averaging 8.7 points, 1.9 assists, and 4.5 rebounds per game.
McCullar averaged 10.1 points, 4.6 rebounds, and 3.1 assists for the Red Raiders during the 2021-22 college basketball season and was a big reason why Texas Tech was able to get to the Sweet 16 for the third time in the last four tournaments.