Big 12 News
Texas Fends Off Power 5 Program With Six-Figure Offer for WR Xavier Worthy: Report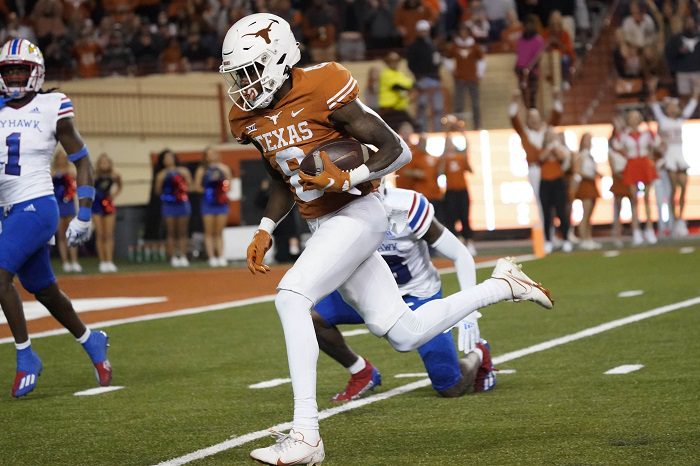 The Wild West that is college football's offseason continued on Monday, as the transfer portal deadline passed. And while it was notable who decided to get into the portal, it was also notable who did not jump into the transfer portal.
One player who did not was Texas' star wide receiver Xavier Worthy. According to a report from 247Sports, Worthy had a significant six-figure offer from at least one Power Five school to enter the portal and attend their program.
"He's not leaving," a source told Jeff Howe. "You can take that to the bank."
Worthy had an outstanding freshman season in Austin with 62 catches for 981 yards and 12 touchdowns. As good as Texas' offseason has been by adding players like Quinn Ewers, losing Worthy would have been that big of a loss.
Speaking of NIL offers, it's believed that the reason former TCU defensive lineman Ochaun Mathis picked Nebraska over Texas, where he former coach Gary Patterson is now an assistant, is in large part because of a mid-six-figure deal offered by the Huskers.
Unfortunately, if you think this craziness is ending any time soon, it's not.
"It's the new norm," said one Power Five assistant coach.
And that's a shame for (most) everyone involved.