Trending Now
Big Ten is Talking to Amazon, Apple, FOX, and Others for Media Rights Deal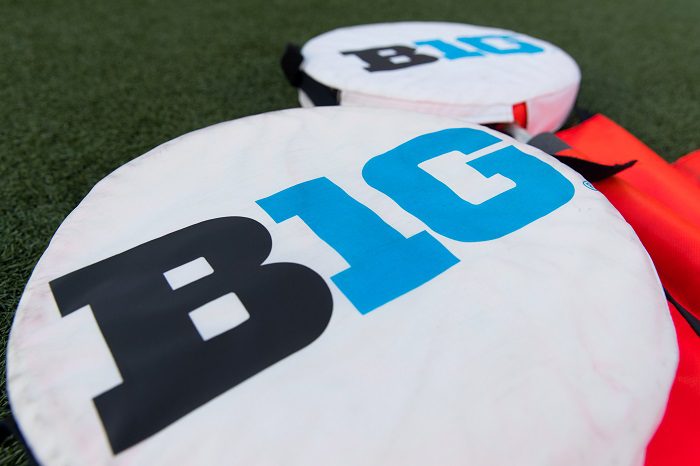 The current Big Ten media rights deal is set to expire in the summer of 2023, leaving the conference to figure out what its future media presence will look like.
Big Ten commissioner Kevin Warren spoke with CBS Sports' Dennis Dodd on the conference's timeline to get a new deal done.
"Hopefully, we'll be able to — as we get around Memorial Day, or soon thereafter — know what our structure is, who are partners will be and what it will look like," Warren said. "This will be a very, very busy month."
According to Sports Business Journal, the Big Ten's next media rights deal is said to be worth roughly $1 billion, and there are seven entities fighting for the contract — CBS, TNT, NBC, Apple, Amazon, FOX and ESPN. 
"This is not about who wins the deal," Warren said. "It's not only about distributing content, but it's all the other things that go into it. Football is critically important."
While the new billion-dollar deal would set media rights records, the Big Ten has done very well for itself in recent years. In fact, in the 2020 fiscal year, the Big Ten was the top earner with $768.9 million in total revenue.
"The Big Ten reported $768.9 million in revenue, down from 2019 but still about $40 million ahead of the SEC for the top figure," USA Today's Steve Berkowitz wrote. "It lowered payouts to its 12 longest-standing members by about $1.3 million per school to $54.3 million. Maryland and Rutgers received smaller amounts, but Maryland's rose by about $1 million compared to its share for 2019. Both of those schools also received loans from the conference against future shares, as they have in the past."