featured
Cincinnati, Houston, UCF to Settle Exit Fee with AAC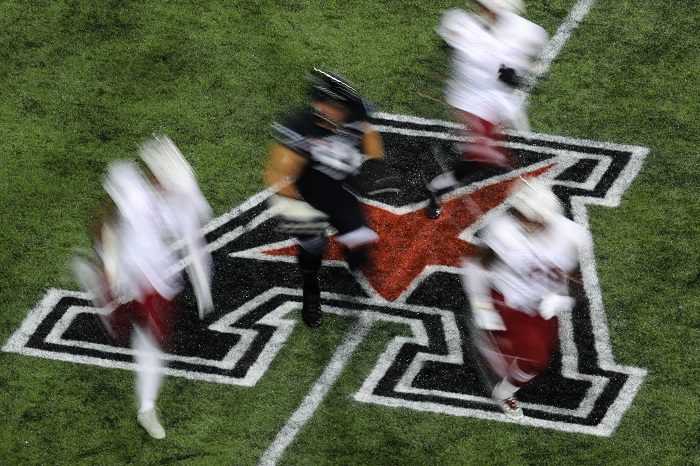 According to Action Network's Brett McMurphy, Cincinnati, Houston and UCF are negotiating a settlement in the "$17 million to $20 million range," allowing the schools to exit the American Athletic Conference and join the Big 12 on July 1, 2023.
Subsequently, the deal would allow for the AAC to add six Conference USA schools  — Charlotte, FAU, North Texas, Rice, UAB and UTSA — on the date of July 1, 2024.
In March, AAC Commissioner Mike Aresco asked for the departing universities to pay an extra $35 million before leaving, on top of the $10 million exit fee that each school was already expecting to pay.
"We know that the teams that are leaving don't necessarily want to stick around, and if there is a way to negotiate something fair, we'll do it," AAC commissioner Mike Aresco told the Houston Chronicle.
Of course, negotiations were bound to happen, after the steep hike in exit fees, and last week Aresco confirmed that negotiations were ongoing, but an agreement hadn't been reached.
Now, it appears that a deal is close to being done, as McMurphy says that the schools are "fully confident" that the settlement will be reached by the end of the month.
The addition of Cincinnati, Houston, UCF, and independent BYU will give the Big 12 14 members in 2023, with Oklahoma and Texas reportedly sticking around until 2025, unless the two schools negotiate an early exit.