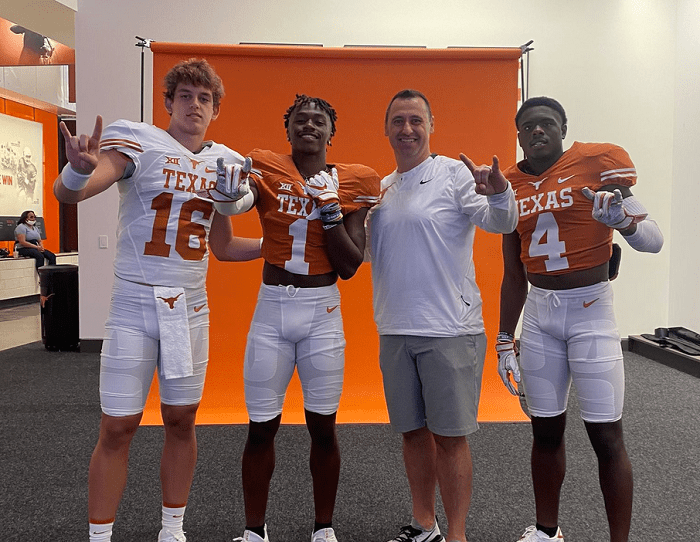 Arch Manning, a five-star quarterback in the 2023 class, is not like any other five-star recruit in recent memory, even though his name automatically makes him a superstar in the football world.
Arch's uncles, Peyton and Eli, are NFL icons with two super bowls apiece, while his grandfather Archie Manning was a 2x Pro Bowler with the New Orleans Saints and is a living legend around Oxford, Mississippi after an outstanding career with Ole Miss.
Throughout Arch's recruiting process, it has appeared that the 18-year-old is less worried about social media and clout, and more about the "meat and potatoes" of his recruitment, and that is just fine with his grandfather.
"We're proud of Arch," his grandfather said Monday, via AL.com. "It really doesn't mean anything to me for him to be the No. 1 recruit in the nation. I think that puts a lot of added pressure. The recruiting world has changed and college football has changed a lot. But we're proud of Arch.
"The best thing for me, as grandpa, is I stay out of it. I have a really good grandfather-grandson relationship. His dad, Cooper, has done a good job during this crazy recruiting. It's really changed. I'm proud of what they've done."
"I told Arch the other day I was proud of him because I saw a list of top-10 players," Archie Manning said. "It gave their weight, school, blah, blah, blah and their Twitter account. He was the only one who didn't have a Twitter account so I said I'm proud of him for that. It will all work out. He's handling it well. He's mature enough to make his own decision and will make a good decision and it will all work out."
Arch Manning is currently favored to go to Texas, but still has Alabama, Georgia, and Ole Miss on his list of potential destinations.