Uncategorized
The Remarkable Growth of US Sports Betting Last Year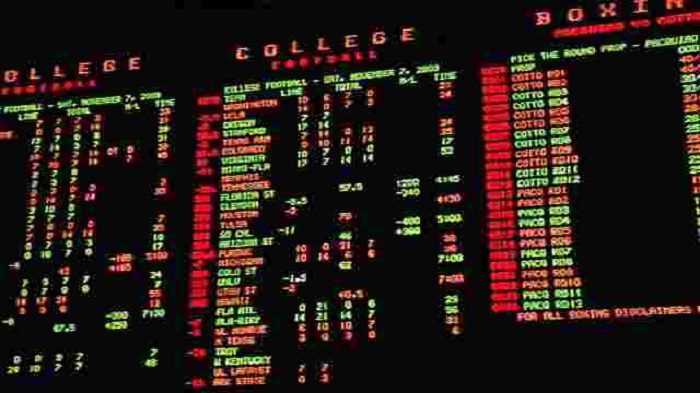 It won't surprise anyone to learn that the sports betting industry is growing – and growing fast – in the United States. Since the Supreme Court took the momentous decision in 2018 to allow individual states to determine their own sports betting laws, there's been a rush for many state legislators to get bills in place to permit legal (online and in-person) sports betting. Of course, not every state is moving forward on this, and a handful might never bring it in at all.
But because so many states have legalized gambling, we are now in a period where US sports betting is booming like never before. A few weeks ago, we witnessed March Madness, often cited as the biggest betting event in the world. A record $3.1 billion was bet on the college basketball spectacular, more than double the amount from 2021. To stress, however, this is the official 'legal' total. Much more would have been wagered that is not accounted for. By that, we don't mean strictly illegal wagers made in backrooms. For instance, many US bettors use off-shore online betting accounts, which tend to operate in a legal gray area.
The number of regular bettors more than doubled last year
Nonetheless, we see a huge surge in the sector, fueled, in part, by America's unique relationship with college sports. One study suggested that the number of bettors who place wagers regularly in the US rose from 5% in 2020 to 12% in 2021. That's an astounding figure in a short space of time. Of course, it also leads to questions about responsible gambling. But there is a sense that the US is simply catching up with the rest of the world, particularly those 'mature' gambling markets like the United Kingdom.
Comparisons with the UK, which moved to liberalize its gambling laws with the 2005 Gambling Act, are important because it demonstrates how sports betting creates its own economic ecosystem. For instance, for the current Premier League season, half of the soccer clubs have a 'betting partner', acting as a sponsor, often with a logo emblazoned on the official team jersey. Stadiums, too, can be sponsored by betting firms. Sports media and articles in national newspapers are often supported by betting firms. In short, the betting industry has become part of the wider sports industry.
Slowly but surely, we are starting to see that in the US too. Of course, we won't expect to see the Oklahoma Sooners players running out onto the field with "DraftKings" emblazoned on their jerseys anytime soon, as there are both legal issues and traditions to take account of, but it's enough to say that big names like BetMGM and Caesars have followed the UK model by becoming the "betting partners" of US sports teams and franchises. BetMGM signed deals with NBA, NHL, and MLB, whereas Caesars struck a deal with the NFL.
Sports betting advertising has surged dramatically
Of course, the changes are also seen in the traditional advertising arena, particularly television. One study shows that ad spending increased from $292 million in 2020 to over $700 million last year. Again, it's an enormous increase in a relatively short time period. And most analysts believe that it will keep rising in 2022. 
It's worth stressing that the various levels of legality on sports betting from state to state mean that the market is never going to be a free for all. Sports betting operators must fine-tune their products to meet the regulatory compliance of each state. For example, some require that an online operator must also have a physical premise within the state jurisdiction. But many have found workarounds.
In the end, the industry is still going to face many challenges. States are looking at sports betting as a means to earn tax revenue, but there has also been a surge in bettors using off-shore websites (they can use VPNs to access them). Moreover, the rise in cryptocurrency gambling (again, we are talking off-shore) has several problems, not least due to the fact the operators are not bound by standard safety laws for bettors.
It's almost inevitable that we will see this growth continue. Yes, some states, notably Utah, might never allow sports betting. But the consensus is that those mulling over the issues now will eventually join the likes of Pennsylvania and New Jersey in offering relatively liberal gambling laws. For operators, it's boom time, and it will change our relationship with sports irrevocably.