Big 12 News
Gary Patterson Explains Why He Hasn't Had Much of a Media Presence Since TCU Departure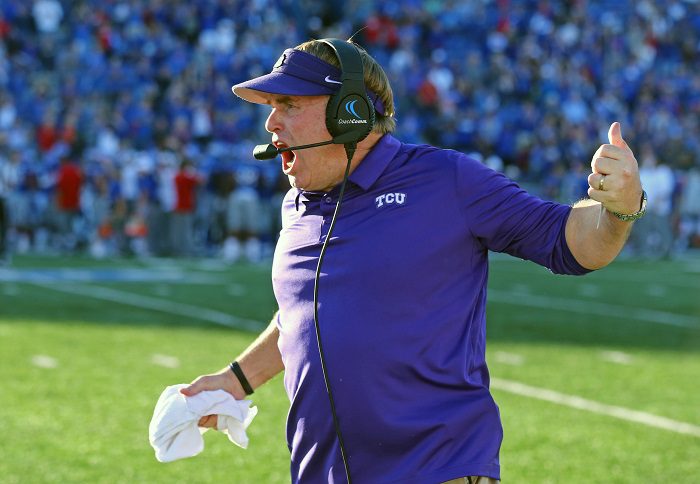 Since legendary TCU coach Gary Patterson and the Horned Frogs went their separate ways last October, Patterson has been pretty quiet about the situation.
Sure, he said his thank-yous and goodbyes, but as far as speaking on what happened, or why it occurred hasn't been expanded upon.
Now, at this point, it would be digging up old bones, but one still has to wonder how Patterson has managed to keep such a low profile after leaving TCU and landing a specialized position at the University of Texas.
In an interview with Fort Worth Inc., a business magazine out of Fort Worth, Texas, Patterson addressed the question head-on.
"I've stayed away from the topic just because I don't think anything good about it," Patterson said. "A good friend of mine that's in the newscasting business said, 'Don't do an interview.' He said, 'everything comes out in the wash.' And so, for me, my interview is really coming back, still doing the foundation in Fort Worth, still trying to help. Now, I'm trying to prove to people I didn't do [all the local charity work with the Gary Patterson Foundation] because I was a football coach. I did it because I care about Fort Worth."
Patterson is the winningest football coach in TCU football history, with a record of 181-79, including a 13-0 season in which Patterson and the Frogs won the Rose Bowl.