Big 12 Basketball
NCAA Men's Basketball Rules Committee Considering Making Flopping a Technical Foul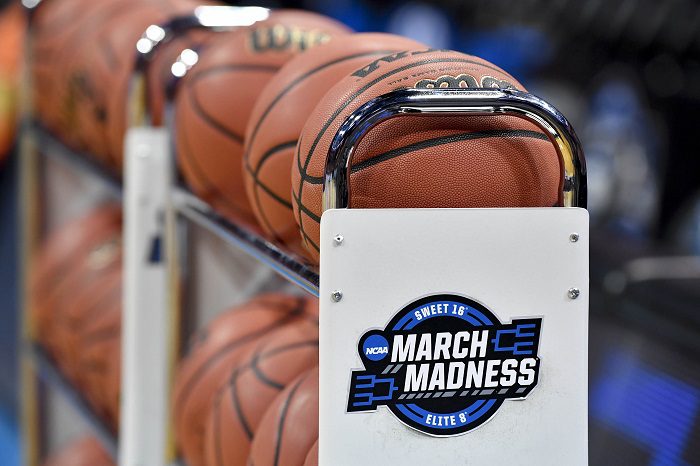 The art of flopping has become such an issue in the sport of basketball that the NCAA Men's Basketball Rules Committee is considering making it a Class B technical foul beginning in the 2022-23 season, according to a report from the NCAA.
Right now, the definition of flopping in the NCAA Men's Basketball Rules Book is:
"Faking being fouled (flopping) on block/charge plays, on attempted tries on field goal attempts or using any other tactics such as a "head bob," which might incorrectly lead an official to believe that a foul has been committed."
Last season, in an attempt to limit the effects of flopping on the game, the Committee proposed a similar idea, but concerns about removing a flop warning, which is the current rule, kept it from being implemented.
According to the NCAA's report, both the Division I Men's Basketball Oversight Committee and the Division I Men's Basketball Competition Committee support the concept of allowing officials to call technical fouls without warning when they determine a player has faked being fouled.
"We didn't feel like we were getting the results that we wanted with the warnings," said Bob Huggins, committee chair and head coach at West Virginia. "Our goal is to continue to try to get flopping out of the game. The committee believes giving the officials the ability to call a Class B technical foul the first time they see a player faking being fouled, it will be more of a deterrent." 
A clarification of the rules will likely be needed and with a warning in place, teams will always take advantage of the situation, and removing that could get us closer to having flop-free basketball again.