Oklahoma Sooners
Watch: Oklahoma Softball Celebrates 10th-Straight Big 12 Championship With Coordinated Dance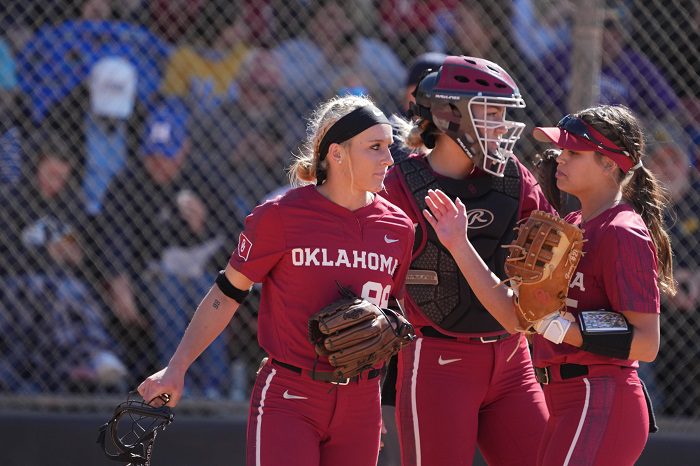 The Oklahoma softball team isn't just the best team in the country, they also may have the best dance moves to go along with it.
The Sooners shut out the Oklahoma State Cowboys on Friday night in Norman, moving Oklahoma to 47-1 and clinching a 10th-straight Big 12 title. And after the game, the team celebrated with a coordinated dance.
Check it out here.
As, for the game itself, the Sooners broke the game open with five runs in the bottom of the third inning. The key part of the inning was the bases-clearing double by Kinzie Hansen to put the Sooners up 5-0. This was huge for Hansen, who was stuck in a slump, failing to reach base in her last 17 at bats.
Oklahoma started Hope Trautwein, who got the win and finished her night after 5 1/3 innings, giving up just three hits, with zero runs, four strike outs and three walks. Jordyn Bahl got the final five outs of the gave to bring the Big 12 title back to Norman for a 10th-straight season.
Friday's win also ensures that the Sooners will have a first-round bye in next week's Big 12 Softball Tournament.