Kansas Jayhawks
Big 12 Baseball: Oklahoma State Completes Sweep While Oklahoma Takes Series From TCU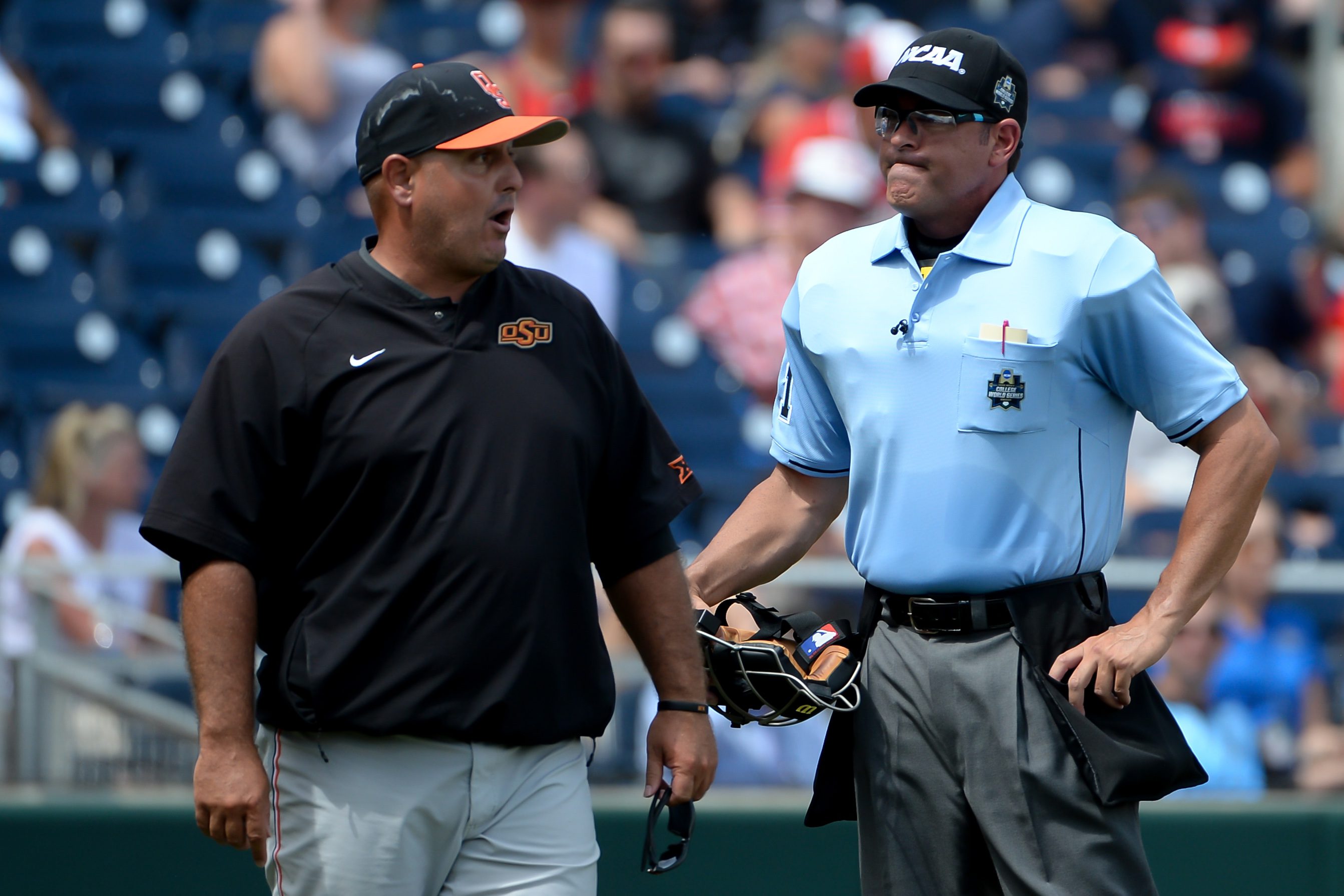 We are in the seventh full weekend of conference play as seven Big 12 teams are back in action on the diamond this weekend. There are several big-time matchups around the conference and here is what happened in the Big 12 on Sunday.
Oklahoma: 5
#24 TCU: 1
What a win for these Oklahoma Sooners. After dropping game one on Friday night, Oklahoma bounced back and won two straight to take the series against a good TCU squad. Once again, the Sooners had a great start to the game as they scored four runs in the first inning. A bases loaded walk helped Oklahoma get on the board first before Sebastian Orduno and Brett Squires drove in a few runs to make it a 4-0 ballgame. TCU would score their lone run of the game when Tommy Sacco brought in a run, but the Sooners would add an insurance run in the eighth inning as Jackson Nicklaus knocked in a score. With the win, Oklahoma has now won three straight series and is right in the mix for a Big 12 title.
West Virginia: 8
Texas: 6
Texas started off the game hot as Ivan Melendez, Murphy Stehly, and Dylan Campbell helped give Texas an early 3-0 lead. However, that lead wouldn't last long as Tristan Stevens struggled on the mound for the Longhorns. Grant Hussey and Tevin Tucker would tie the game at three in the second inning for West Virginia, but a Douglas Hodo hit would bring in two more for Texas giving them the lead back. Once again, the Mountaineers would respond as Grant Hussey Dayne Leonard would help get the lead back and never looked back. While it was a disappointing weekend for West Virginia, they did manage to avoid getting swept.
Kansas State: 6
Kansas: 3
The Wildcats got things started with a home run by Jeff Heinrich to get on the board first, but Kansas would get their bats going scoring the next three runs. But just like on Saturday evening, Kansas State got things going late. In the sixth inning, Dylan Phillips hit a two-run bomb to tie the game before a pair of homers from Nick Goodwin and Kaelen Culpepper gave Kansas State the lead and the win. While this series didn't mean a ton in terms of the Big 12 it was big for Kansas State to beat their in-state rival.
Oklahoma State: 15
SEMO: 3
I must give credit to Oklahoma State because they could have easily coasted through this weekend playing a non-conference series and instead, they finished Sunday completing a full three game sweep of a good Southeast Missouri State team. The Cowboys got some early walks to get thing started and then their bats caught fire. Griffin Doersching homered twice while Roc Riggio and Marcus Brown also went deep. This game was never close as the bats of Oklahoma State took over early on. I was extremely impressed with this team, and they definitely are the favorites to win the Big 12.