Trending Now
Mike Leach Makes Case for College Football Playoff Expansion After Kentucky Derby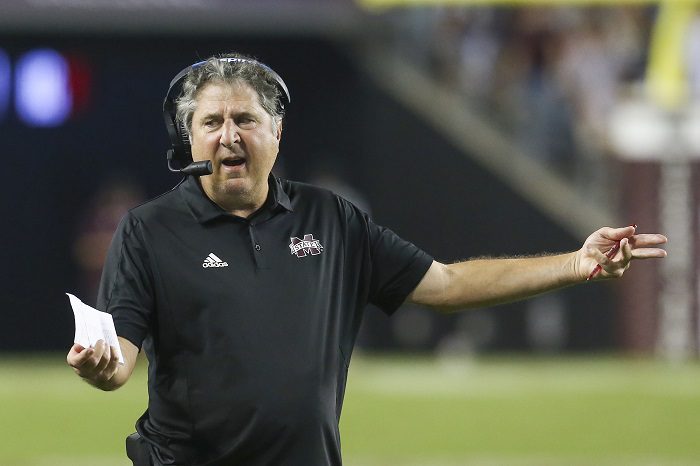 If you aren't already following Mississippi State (and former Texas Tech) head coach Mike Leach on Twitter, it is worth taking the time out of your day to do so, as he is known for his entertaining social media presence. In a time where the younger generations spend hours upon hours on social media, Mike Leach could be considered a mastermind for his constant memes and remarks that always seem to radiate among the coach's demographics.
If you missed the Kentucky Derby yesterday, it was one of the most exciting upsets that the world has seen. The 80-1 long shot, Rich Strike, took home the roses and captivated one of the greatest Cinderella stories of all-time. On Friday, the original field of 20 didn't include the 2022 Kentucky Derby winner until Ethereal Road was pulled from the race, setting up for Rich Strike to etch his name into the history books.
After letting the race marinate with the public, Mike Leach took to Twitter to chime in with his thoughts.
Although Leach's tweet might seem a bit outlandish to some, others may agree with his take.
Every year we get to witness the reason why college basketball's post-season tournament has termed the phrase "March Madness" with crazy upsets taking place while making college football fans jealous of the format in which a national champion is crowned.
With athletes rising to the occasion on the biggest stages, there might always be a sense of wonder if the 2017 UCF team, who finished the season 13-0 while being snubbed out of the College Football Playoffs, could have legitimacy to calling themselves national champions.