Big 12 News
D1Baseball Top 25 Rankings: TCU Drops, Oklahoma State, Texas Tech Remain in Top 10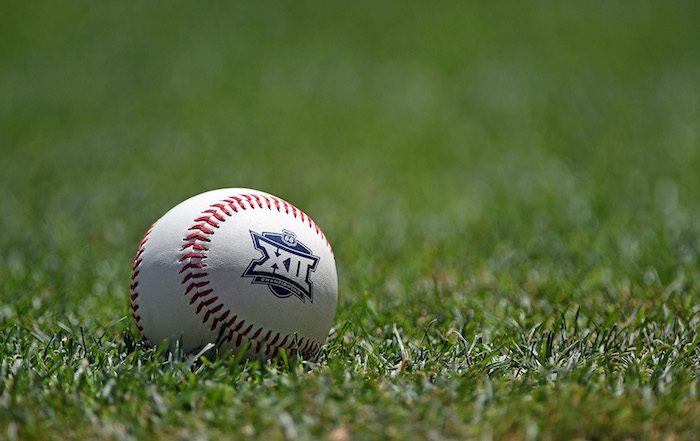 After a crazy weekend in college baseball, we have some shake-ups in the D1Baseball Top 25 including some changes among the Big 12 teams who are ranked.
Oklahoma State stayed put at No. 3 after sweeping SEMO this weekend with relative ease. A battle with Dallas Baptist on Tuesday awaits the Cowboys, and following that is a massive series with Texas Tech this weekend.
The Red Raiders stayed put at No. 9 in this week's poll after playing just one game, a 16-12 victory over Abilene Christian. Texas Tech's road trip to Stillwater this weekend will be a massive series in regards to the Big 12 race, as the outcome of the series could determine who is crowned the regular-season champion.
TCU, a team that is trending in the wrong direction right now, fell out of the Top 25 after losing its weekend series to Oklahoma. After TCU won the opening game of the series, 9-7, the Sooners won Game 2, 11-7, and Game 3 by a score of 5-1. The Horned Frogs came into the weekend ranked 24th but now have a record of 28-18 (13-8). Fortunately for TCU, they are still second in the Big 12 standings with just Kansas left on the schedule.
Seemingly rising to take TCU's spot in the standings this week was Texas, who jumped back into the poll at No. 22 after winning two of three against West Virginia. The Longhorns are possibly the most dangerous team in the conference, as they are easy to overlook after the disappointing season thus far, but have one of the most talented lineups in the country. Watch out for UT going forward.
Here is a look at what the rest of the D1Baseball Top 25 Poll looked like after Week 12.
1.) Tennessee (42-6)
2.) Oregon State (38-9)
3.) Oklahoma State (34-13)
4.) Arkansas (36-12)
5.) Virginia Tech (33-10)
6.) Miami (35-12)
7.) Louisville (33-13-1)
8.) Stanford (29-14)
9.) Texas Tech (32-16)
10.) Texas A&M (30-16)
11.) Gonzaga (29-13)
12.) Virginia (34-12)
13.) Connecticut (40-8)
14.) Southern Miss (36-12)
15.) Texas State (38-11)
16.) Notre Dame (28-10)
17.) LSU (32-15)
18.) Maryland (37-10)
19.) UC Santa Barbara (33-11)
20.) Auburn (32-16)
21.) Florida State (28-17)
22.) Texas (34-17)
23.) UCLA (30-17)
24.) Vanderbilt (31-15)
25.) Grand Canyon (33-16)
Dropped Out: Georgia Tech (21), Georgia (22), TCU (24)
New to Poll: Texas, Vanderbilt, Grand Canyon