Big 12 News
Power Five Conferences Likely to Follow Big 12 in Championship Game Rules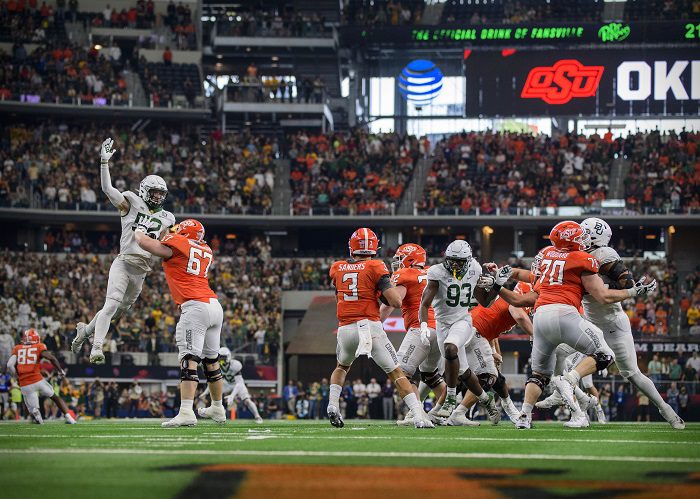 It appears that the Big 12 Conference is officially a trendsetter when it comes to football, as their model for determining a champion will likely be adopted by the other Power Five conferences, according to The Athletic.
As NCAA rules currently state, a conference must play a full round-robin schedule to have a championship game if it does not have two divisions, as the Big 12 has done for the last six seasons.
However, on April 28, the NCAA Football Oversight Committee made a recommendation to the Division I Council that they, "remove the requirements to hold a conference championship game and exempt it from the maximum number of games."
The recommendation is expected to be approved by the council later this month, and if so, will allow conferences the freedom to do what they feel is necessary to crown a champion each season.
This move will be critical for conferences like the SEC, which will have 16 members once Oklahoma and Texas officially join their ranks, and the Big 12 which will have 14 until the move is made. Now, ideas such as pods, protected rivalries, and balancing a conference without divisions can be put into action without an exemption from the NCAA.
Determining a champion will be much easier for conferences now and is a bit of good news amid ll of the turmoil surrounding the sport right now.