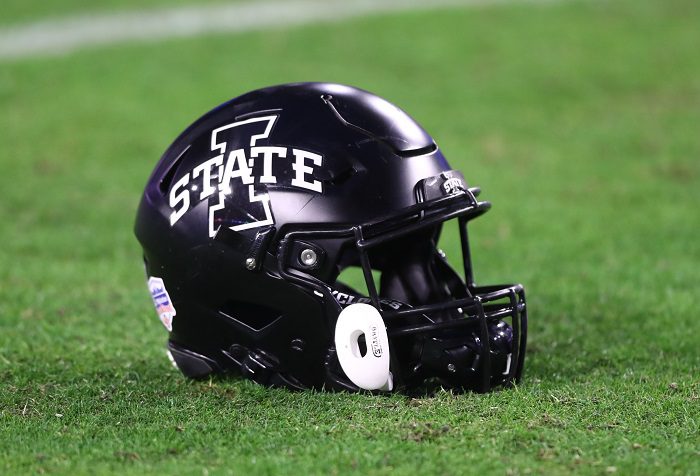 Matt Campbell and the Iowa State Cyclones have added a couple of JUCO defensive backs over the last couple of weeks.
Blake Thompson, a product of Blinn College in Missouri City, Texas, was one of those additions. Interestingly, Blinn College was also the former home of Iowa State wide receiver Xavier Hutchinson and it sounds like that played a part in Thompson's decision to come to Ames.
"Oh yeah," Thompson said of Hutchinson's impact on his choice. "He also had a big impact on me going to Iowa State. He's had a very successful career at Iowa State and I think I can do the same."
While they both originally played at Blinn, Thompson and Hutchinson are several classes apart and didn't play there at the same time. However, they connected in the recruiting process for Thompson's services, according to Cyclonefanatic.com.
"I just thought it was the right fit for me," Thompson said. "Depth chart-wise, teammates, coaches… it was just an overall great fit. I bonded with the coaches really well, so that was one thing that I took into count that for sure made my decision."
Thompson also said that Deon Broomfield, Iowa State's defensive backs coach, quickly developed a tight bond.
"One thing about me is, I love the game of football, but I don't love talking about football all the time," Thompson said. "We connected on a personal level, which helped me and my family make a decision."
Come September, Broomfield will be glad that he hit it off well with Thompson, as the DB is confident that he can make a difference for the Cyclones.
"Overall, I'm a versatile, high IQ and physical DB," Thompson said. "That's what you need in today's game of football – I just want to bring the versatility to this secondary group."