Baylor Bears
Big 12 Baseball Preview: Top 10 Match Up Between Oklahoma State and Texas Tech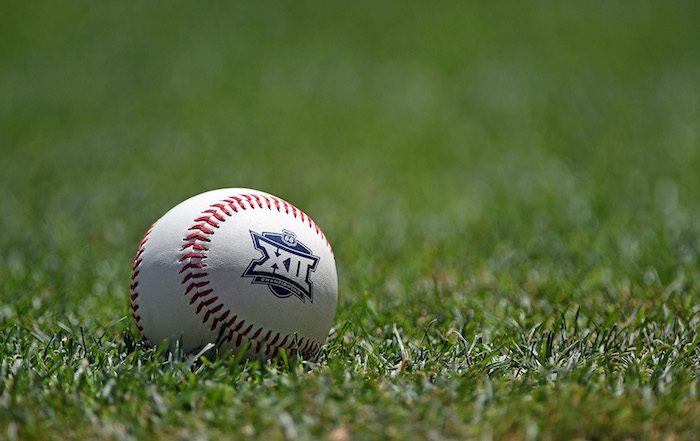 College baseball has moved into the meat of its conference schedule as teams start to figure out where they stand in the conference hierarchy.
There are plenty of exciting matchups heading into the weekend so let's take a look at the upcoming schedule. Keep in mind that Texas has the weekend off.
#9 Texas Tech at #3 Oklahoma State
Grab your popcorn because this is going to be the must watch series this weekend. This is going to be a great three game set between two evenly matched teams. Both teams have hit the ball well this season and this series will be full of good hitters. The Red Raiders have relied heavily on their offense with Jace Jung, Kelly Parker, Cole Stilwell, Ty Coleman, and Kurt Wilson while the Cowboys have leaned on guys like Jake Thompson, Griffin Doersching, Marcus Brown, and Zach Ehrhard. Both teams also have really good aces on the mound with Brandon Birdsell (Texas Tech) and Justin Campbell (Oklahoma State). The question will be which other pitchers can put on a show this weekend against great hitting? Will it be Andrew Morris from Texas Tech or a guy like Bryce Osmond for Oklahoma State? Whoever wins this series will likely have the inside track to win a Big 12 title.
West Virginia at Oklahoma
Much like the series above, this is another matchup between two postseason teams. Oklahoma has been red hot winning their last three series. Peyton Graham, Tanner Tredaway, and Blake Robertson are one of the bets trios in the Big 12 when it comes to hitting and they can wreak havoc against the Mountaineers. However, they will need some pitching to back them up as their ace Jake Bennett needs a bounce back performance after his start against TCU.
West Virginia is in a similar spot as their opponent. The Mountaineers are still fighting for their playoff hopes despite dropping three out of their last four series. They have a few capable hitters in their lineup to win games but much like other teams, pitching has been an issue. They are going to need their two best pitchers Ben Hampton and Jacob Watters to really step up this weekend and deliver.
Baylor at Kansas State
If you are looking for a series with potential postseason hopes at stake, then you need to look elsewhere. These two teams have had their fair share of struggles this season as they have a combined 11-25 record in conference play. Baylor has two good hitters in Jack Pineda and Kyle Nevin. They also have an ace pitcher in Tyler Thomas who has been one of the best pitchers in the entire conference but outside of that, this team has been disappointing.
While Kansas State has more impressive wins, they simply have not won enough. However, the combination of Dominic Johnson, Dylan Phillips, Cole Johnson, and Justin Mitchell have been fun to watch at the plate this season. The pitching needs to be more consistent, but I do believe Kansas State has the edge in this series due to those four sluggers I mentioned earlier.
TCU at Kansas
This should be a smooth series for the Horned Frogs. TCU has been streaky this season as they have dropped their last two series and have been bounced from the top 25. They have seen a dip in production at the plate, but they still have guys like Tommy Sacco, Brayden Taylor, and David Bishop hitting the ball well. Part of their problem has been pitching. At times they look great and others they can't seem to get it together. As for the Jayhawks, taking a game would be big. I have a tough time seeing them be competitive here but keep an eye on Maui Ahuna. The man has been lighting it up all season long and has been a pleasure to watch.