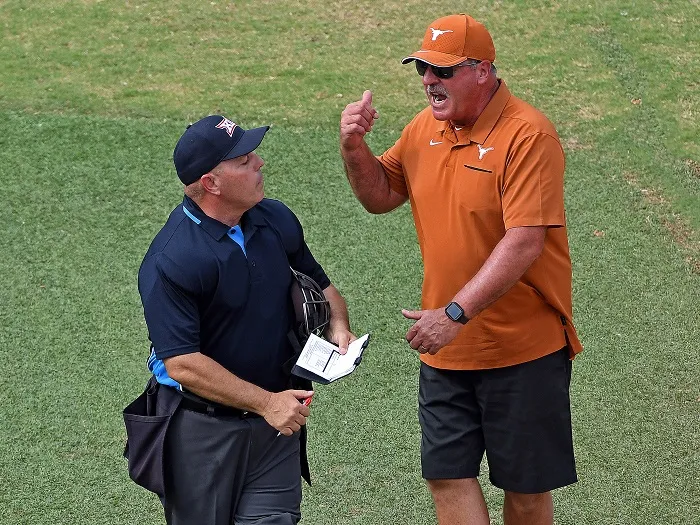 Tensions are high in tournament style softball, and it seems that the pressure, and the Oklahoma humidity, got to head coach Mike White.
Ahead of the second inning, Oklahoma State found a way to get a 2-0 lead after two controversial plays. The first play was an obstruction call agaisnt catcher Mary Iokopo that wasn't called until after a review, and it gave Chelsea Alexander the first run of the game and the Cowgirls a 1-0 lead.
Then, to end the second inning, the Cowgirls were awarded a second run after review when Chyenne Factor was found to have scored before Texas recorded a double-play at second base. That was the call that sent Texas head coach Mike White into a fit of rage.
The Longhorns coach looked to have some four letter words for umpire Bubba Ewald, which got him tossed out of the game. In his crazed frenzy back towards the dugout, White flipped the blues the bird and exited through the dugout.
I guess it's safe to say he wasn't happy with the call, but you can never be too sure. Maybe someone should ask him?