Oklahoma Sooners
Top Takeaways From D1Baseball's Big 12 Baseball Postseason Projections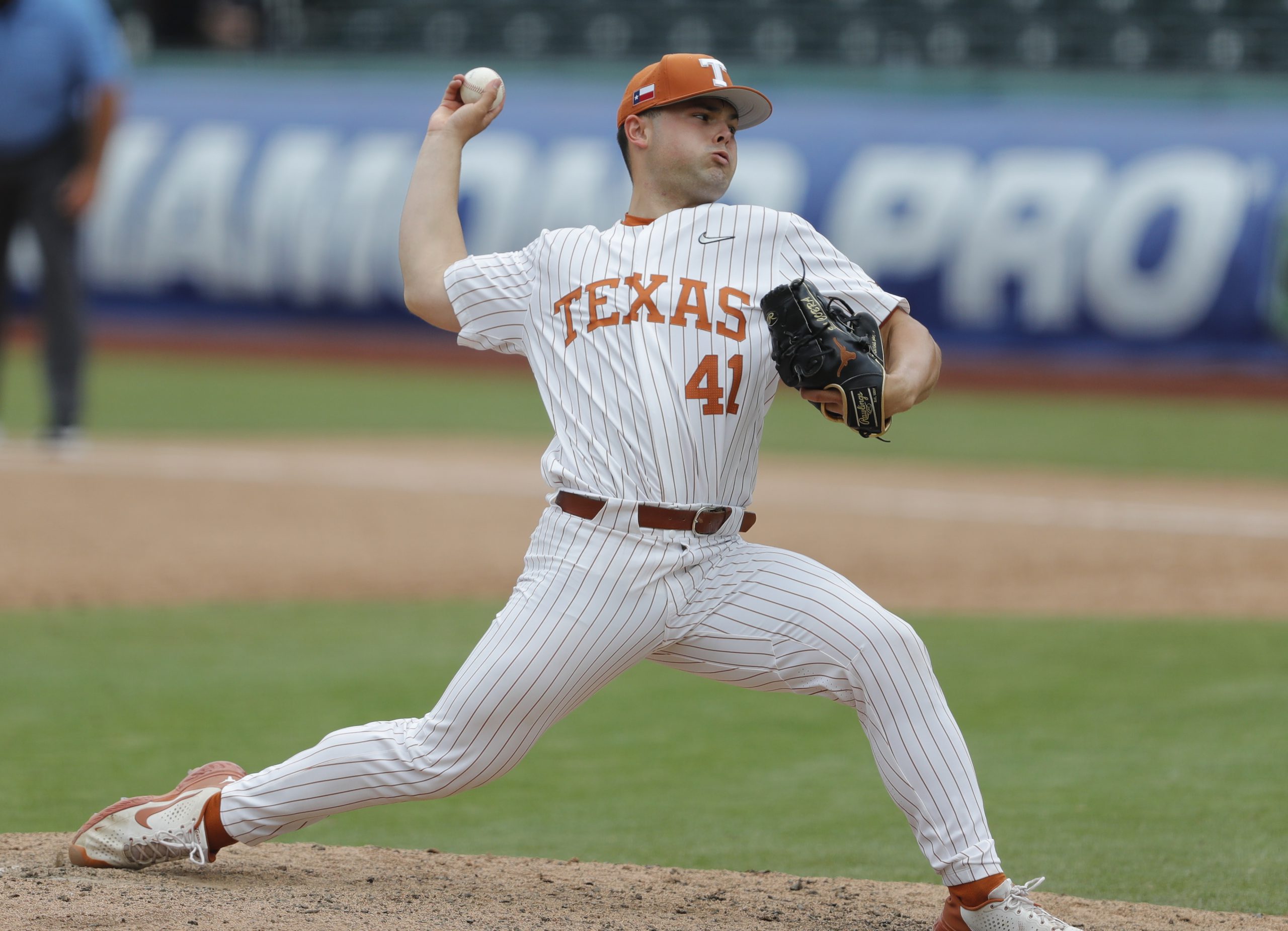 As we continue our journey through the college baseball season, it means that we are not only getting closer to crowning conference champions but also finding out who is going to make the postseason.
Selection Monday is right around the corner as teams look to make their final impression before the day arrives. Of course, while some teams are locks to get in, others are on the fence looking for a way in.
On Wednesday, D1Baseball released their projected field of 64 and here are the Big 12 teams who made the cut.
Stillwater Regional
Oklahoma State
Texas State
Arizona
Army
Knoxville Regional
Tennessee
Texas Tech
Pennsylvania
Delaware State
Blacksburg Regional
Virginia Tech
Wofford
West Virginia
Central Connecticut State
Fayetteville Regional
Arkansas
Texas
Louisiana Tech
Southeast Missouri State
South Bend Regional
Notre Dame
Oklahoma
UCLA
Evansville
College Station Regional
Texas A&M
TCU
Louisiana
Maine
Top Takeaways
The first thing that jumps out to me is that there are a total of six Big 12 teams on this list. That is very impressive considering before the season started, I thought there would only be four that got in. West Virginia and Oklahoma have been surprising this season and appeared to have earned a spot in the field.
As far as these regionals go, only one Big 12 school is set to be a host which of course is Oklahoma State as they are ranked in the top five. Despite being a host, Arizona and Texas State are dangerous teams that could potentially cause some trouble.
Working the way down the list, I believe Oklahoma got somewhat of a favorable draw in South Bend. Call me crazy but with the way Oklahoma is playing right now that is a very winnable regional. The same can be said for TCU. Texas A&M is a solid team, but I do think the Horned Frogs are capable of taking that regional in College Station.
As for the other three Big 12 schools, they appear to have some tough draws. Texas will likely have to play Arkansas in Fayetteville which has always been one of the toughest places to play. Meanwhile you have Texas Tech potentially taking on the number one team in the country in Tennessee. Last but not least is West Virginia. The good news is that they could be playing close to Morgantown, but the bad news is that Virginia Tech is the host. The Hokies have been surprisingly good the season and are currently in the top five.