Big 12 News
Oklahoma Selected as No. 1 Overall Seed in NCAA Softball Tournament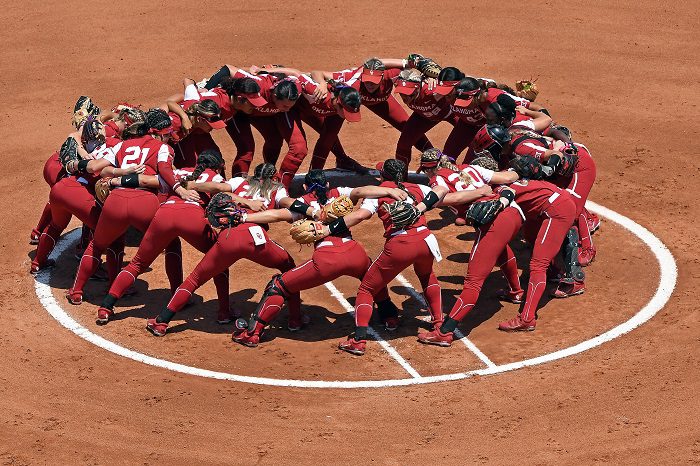 Despite losing the Big 12 Championship Final to Oklahoma State on Saturday, the Sooners had an impressive enough body of work to prove to the Selection Committee that they deserve the top overall seed in this year's tournament.
The Sooners, 49-2, have wins against Oklahoma State (3), Texas (2), UCLA, Arizona, Tennessee, Kentucky, Wichita State, North Texas, Loyola Marymount, and Cal State Fullerton; all of whom are among the tournament field.
With the top overall seed, the Sooners will have the advantage of hosting Regionals and Super Regionals over the next two weeks. Oklahoma will play host to Texas A&M, Minnesota, and Prairie View A&M in Norman from May 20-22.
Their biggest test in the Regional should be Texas A&M as the Aggies (29-26) have recorded wins against Florida, Georgia, LSU, two wins against the Alabama, and a win over Arkansas. This is a dangerous team at the plate, with three players with double digit home runs, including Haley Lee (.410 BA).
The status of Jordy Bahl will be a story to watch for Patty Gasso's squad, as the fiery freshman pitcher has been a lightning rod for OU this season, and without her the team seemed to lack a certain flair that they had beforehand. Oklahoma should be able to get out of their Regional if she can't go, but any further than that and it will get dicey.