Big 12 News
Texas Softball Coach Issues Another Apology After Middle Finger Incident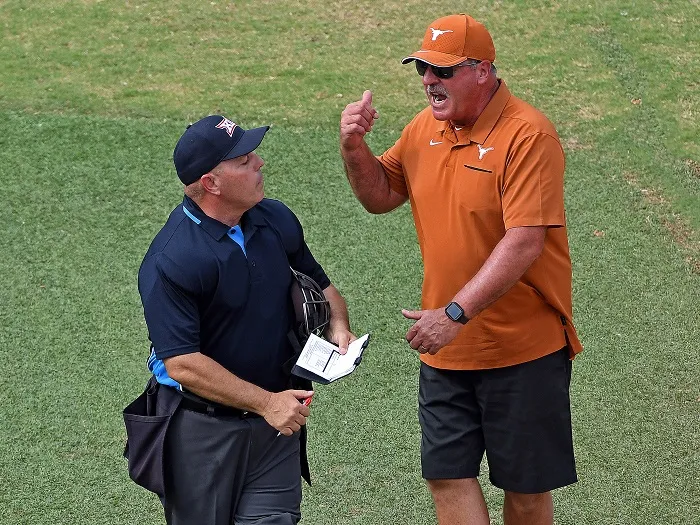 After we saw Texas Coach Mike White exit the field flipping the bird to the umps, Big 12 Commissioner Bob Bowlsby has issued a public reprimand in accordance with the Big 12 Conference Sportsmanship and Ethical Policy, stating, "Coach White's action was a clear violation of Sportsmanship expectations, and we accept his public apology."
This prompted White to take to Twitter and offer his second apology for his obscene behavior.
Following White's ejection, the Longhorns went on to lose to Oklahoma State 6-1 in the Big 12 Tournament semifinals.
This is not how the Longhorns want to make headlines and, although sports are very competitive, the game has no place for this kind of behavior. When you represent a university and are put in a position to shape young athletes' lives, your frustrations should never boil over to taking it out on the officials. Being an official has proven to be a job that receives no credit for being right and takes all the blame for being wrong, but we have to remember that they are people too.
In a time where we are seeing NBA Players being fined thousands of dollars for the same gesture, one might think that White is getting off easy with just a reprimand, and rightfully so.