Uncategorized
Here's an Idea: A Four-Team Big 12 Conference Playoff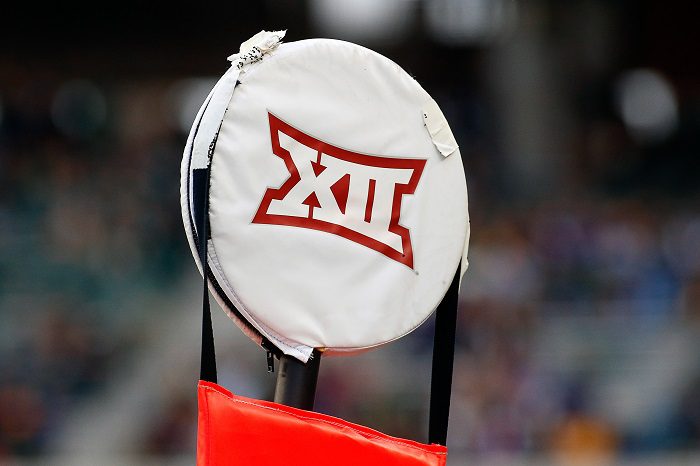 The Big 12 has nearly capitulated on three separate occasions, most recently this past summer, and if they don't change things soon they will completely disappear.
They've lost blue bloods,  Nebraska, Oklahoma and Texas already, as well as high level programs Missouri, Texas A&M, and Colorado. While the Big 12 has been good about replacing them with the best 6 available at their own times, BYU, Cincinnati, Houston, TCU, UCF, and West Virginia, that can't be the way forward if they wish to remain a power conference. With a new commissioner, and changing college football landscape, including an eventual expanded College Football Playoff, there is an opening. That comes in the way of a four-team conference playoff.
While no, I don't expect this change to happen, it makes a lot of sense. Sure it's radical, but in 1992 people couldn't believe the SEC would have a conference title game, fast forward to 2014 the Big 12 was left out of the playoff because they didn't have a title game, and in 2022 all 10 conferences had one. The Big 12 is faced with an interesting dilemma whether to go to divisions or just have the top 2 teams play for the Conference title. However, an easy solution with this format would be two six-team divisions, the division winners host the semifinals, and top two wild card teams, by record, would join them. 
How does it fit into a 12-game schedule
Opponents of this idea will say it adds too many games for players, I have an easy solution, just don't. Don't add an extra game, keep your three-game non-conference schedule and go to an eight-game conference schedule, play the five teams in your division and three of the six teams in the other division. That's a deep enough conference schedule for a 12-team league. Teams will get four home games a year, plus they could schedule a lowly team as one of their three nonconference games and bring the total to five home games. Cut out useless neutral site games that draw less attendance anyways, and go one home, one away on your remaining two non-con games, and boom you're at six guaranteed home games a season.
After this, the eight teams that don't make the playoffs can be slated to play a team they haven't yet that season as their last game. Sure, they won't mean as much as regular-season games, but a lot of college football games on the back end of the schedule seem worthless, these aren't any worse than the late Kansas-TCU matchup we had last season. You'll still have five or six-win teams going for a Bowl Eligibility or a winning season. You can even get creative if you have two 5-6 teams pit them against each other, and make it a playoff for a Bowl Game.
Automatic Playoff Berth
The College Football Playoff will expand. It's a matter of when not if, and when expansion does hit it's expected the Big 12 will get an automatic playoff berth. A four-team Big 12 playoff would be a great way to decide that berth.
This past season was one of the Big 12's most competitive since 2008. With one game to go, three teams were still in the running to win the conference, and even make the College Football Playoffs. If you go to this four-team playoff, you're guaranteed the week before the conference title game that you'll have four teams thoroughly in the Conference title and playoff race, and with a week or two left in the season there's a solid chance that you have seven or eight teams still alive for a Conference Playoff berth.
Additionally your blue bloods are gone, it's not like if the SEC implemented this, Alabama and Georgia would know every year they just had to turn it on for the Conference Playoff. After 2025, and perhaps sooner, OU won't be sitting around taking it easy until the Semifinals roll around. Top to bottom the Big 12 is the most competitive, and no team will enter the season taking a conference playoff berth for granted. If a team has a great season and falls in the conference playoffs then that allows for an easy opportunity to get two teams in the playoffs as well.
Increased Exposure
The biggest problem with college football nowadays isn't the transfer portal or NIL, it's that it has become a "members only club." The Big Ten East comes down to Ohio State or Michigan, the SEC schools conference title bid is dashed once they lose to Alabama or Georgia, and the ACC rarely comes down to anyone other than Clemson.
The Big 12 has an opening to be the conference race worth paying attention to; just imagine having a conference where there's three games on the same day between teams competing for either hosting a conference playoff game, or to make the playoffs. Unlike other conferences, they'll have high stakes in the majority of conference games. That means more opportunities to host College Gameday, garnering national attention.
So often rivalry weekend falls flat with mismatches, imagine making Black Friday night a Big 12 Semifinal, and the second one on the Saturday night timeslot, that's guaranteed good teams in high stakes games to fill a prime TV slot for future TV partners.
If you're not better, be different
The Big 12 is losing their big draws, and if they don't want to see the TV money fall drastically for their member schools, they'd better offer something no other conference does. Implementing a playoff where you add two division races, a wild card race and two semifinal games during the prime college football viewing time of the year does just that.
Baylor, Houston, TCU, and Texas Tech, aren't suddenly going to be luring kids away from Texas or Texas A&M. They need a nugget to show that there's more to gain. Sure it seems great that a recruit can play in Texas A&M @ Alabama week 4, but lose that, and your season is pretty much over. This gives every Big 12 school another recruiting tool: an opportunity to tell recruits that they'll be playing meaningful games into November.
Also, what about the fans? It's getting tough to draw fans out for the 11th game of the year when a team's 6-4 and out of the conference race, but what if at that point they're 3-3 in conference and a win sends them into their final game with a shot at making the playoffs.
How it would've looked in the past Big 12
Let's hop back to one of the most competitive times in this conference's past (late 2000s) and check out what some of these hypothetical matchups would've looked like.
2008: Texas Tech (11-1) @ Oklahoma (11-1), and Texas (11-1) @ Missouri (9-3)
2009: Texas Tech (8-4) @ Texas (13-0), and Oklahoma State (9-3) @ Nebraska (9-3)
2010: Oklahoma State (10-2) @ Nebraska (10-2), and Missouri (10-2) @ Oklahoma (10-2)
The Big 12 is on the brink and they know it, it's time to take a risk, and be different. The past couple decades they've been too reactionary, now they're a conference with no blue bloods, and falling TV values, adding a conference playoff, is how they can make those values up, and lead from the front for the first time in their existence.