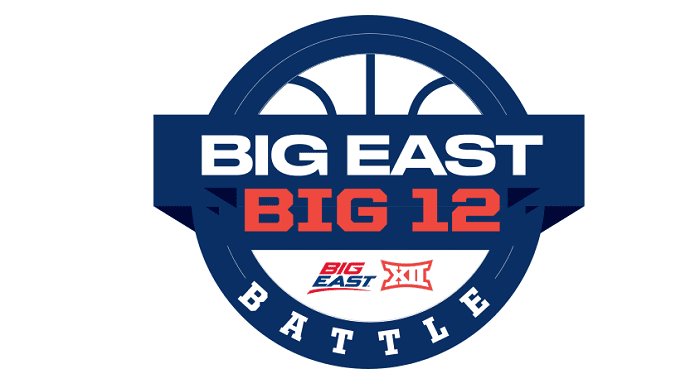 According to a report from Jon Rothstein and College Hoops Today, the matchups for the 2022 Big 12-Big East Battle are set.
All 10 teams from the Big 12, and 10 of the 11 in the Big East (excluding DePaul) will play in late November – early December with five of the games being hosted in Big 12 arenas and the other five being played in Big East country.
2022-23 is the final year of a four-year agreement between the two conferences to play an equal number of games in each conference's home market annually.
Here are the matchups for this season, according to Rothstein.
Baylor at Marquette (11/29)
Providence at TCU (11/30)
Georgetown at Texas Tech (11/30)
Kansas State at Butler (11/30)
Oklahoma State at UConn (12/1)
Seton Hall at Kansas (12/1)
Creighton at Texas (12/1)
Oklahoma at Villanova (12/3)
St. John's at Iowa State (12/4)
West Virginia at Xavier (12/4)
Creigton at Texas looks to be a potential Top 10 matchup with the Blue Jays sitting at No. 5 and the Longhorns at No. 12 in ESPN's Way-Too-Early Top 25.
Last season the challenge was split 5-5 between the conferences, with Baylor, TCU, West Virginia, Iowa State, and Kansas winning for the Big 12 and Seton Hall, Marquette, Butler, Xavier, and Providence coming out victorious for the Big East.