featured
2022 NCAA Softball Regionals Predictions: Norman Regional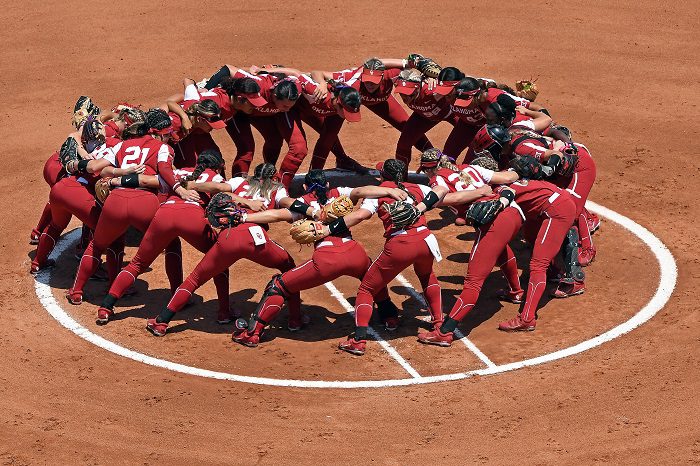 The NCAA Division I Softball Championship is set to get underway this Friday as 16 sites are prepared to host the first round of the national softball tournament.
From May 20-23, teams will battle in double-elimination style round-robin tournament which will cut the field of 64 down to just 16 in a matter of 72 hours.
Some Regional Champions will be national seeds, while others may not be, and just like with March Madness, it is nearly impossible to predict how each Regional will play out; but I'm going to try anyways.
The top-seeded Oklahoma Sooners will host Texas A&M, Minnesota, and Prairie View A&M this weekend in Norman, with OU playing PVAMU first, and Texas A&M battling Minnesota.
Here is the favorite, a team to watch, and who will ultimately win the Norman Regional.
The Favorite: Oklahoma (49-2, 17-1 Big 12)
As the No. 1 overall seed, the Sooners have earned the right to the "easiest path" to the WCWS of any of the national seeds. Oklahoma has lost two games all season, including the last time it was on the field in a 4-3 (8 Inn.) loss to Oklahoma State.
The Team to Watch: Texas A&M (29-26, 6-18 SEC)
The Aggies are no stranger to the NCAA Tournament, with 2022 being their 20th consecutive Regional appearance. This team is inconsistent, but dangerous when on. A&M has recorded wins over Florida, LSU, Georgia, Arkansas, and a series win over Alabama this season.
Winner: Oklahoma
Don't overthink this one. Sure, Oklahoma is coming off a tough loss to its in-state rival in the Big 12 Tournament, but that might be a bad thing for the teams visiting Norman this weekend. Oklahoma would have to lose two this weekend to not make the Super Regionals, and I don't see them doing that against a field with a combined record of 75-78-1.