featured
2022 NCAA Softball Regionals Predictions: Seattle Regional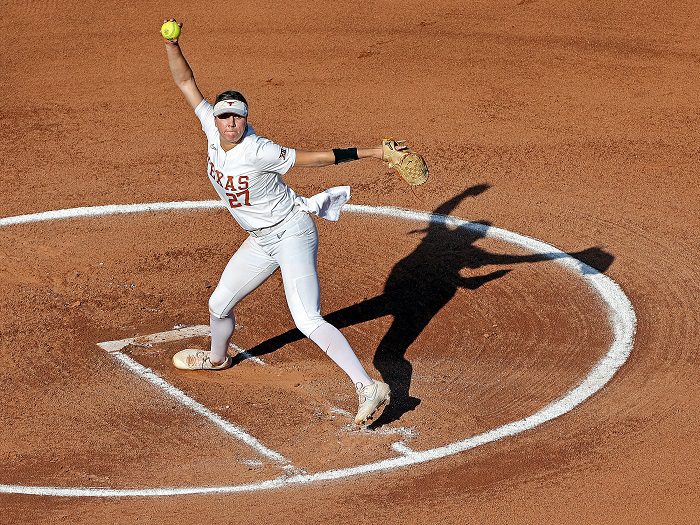 The NCAA Division I Softball Championship is set to get underway this Friday as 16 sites are prepared to host the first round of the national softball tournament.
From May 20-23, teams will battle in double-elimination style round-robin tournament which will cut the field of 64 down to just 16 in a matter of 72 hours.
Some Regional Champions will be national seeds, while others may not be, and just like with March Madness, it is nearly impossible to predict how each Regional will play out; but I'm going to try anyways.
Washington was awarded the No. 13 seed in the NCAA Tournament following their third place finish in the Pac-12 in 2022 giving them the opportunity to host Texas, Lehigh, and Weber State in the Seattle Regional this weekend.
Here is the favorite, a team to watch, and who will ultimately win the Seattle Regional.
The Favorite: Washington (35-15, 14-10 Pac-12)
Washington's offense revolves around Pac-12 Player of the Year Baylee Klinger, who ranks fourth nationally in slugging percentage (.955), fifth in home runs (22) and RBIs (65), and 14th in batting average (.433). Behind her terrific 2022 season, the Huskies have notched wins against Arkansas, Tennessee, LSU, and Oklahoma State in the nonconference. Unfortunately, the Huskies finished the regular season in a slump losing back to back series to Utah and Arizona State.
The Team to Watch: Texas (38-17-1, 12-6 Big 12)
Texas had the curse of playing in the same conference as Oklahoma and Oklahoma State, who gave them five of their six conference losses. Outside of the Oklahoma teams, Texas was a force in the latter half of 2022, and even gave Oklahoma its first loss of the year. The Longhorns looked fantastic against Texas Tech in the Big 12 Tournament, but fell apart against OSU after their coach was thrown out.
Winner: Texas
I'm going to go with my gut here and say that the Longhorns take this regional from the Huskies on Sunday. I think Texas feels a bit slighted by coming into the tournament unseeded and I think that motivation, along with Washington's recent struggles gives Texas the chance it needs to move on.