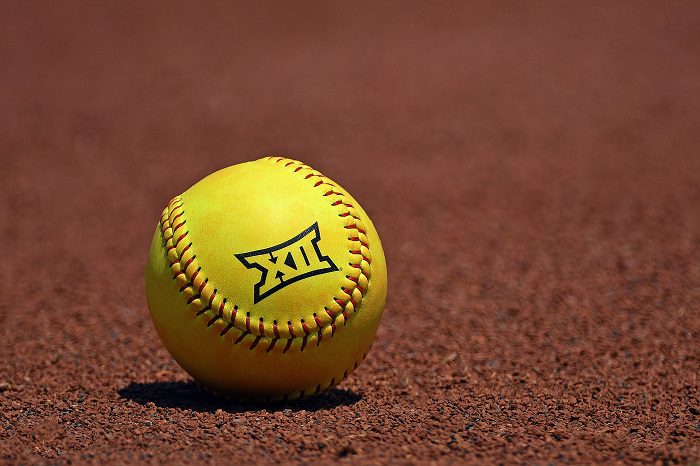 In a show of power for the Big 12 Conference, the conference's top three schools are still dancing into the second weekend of the NCAA Tournament as Oklahoma, Oklahoma State, and Texas are all moving on to Super Regionals.
With several of the nation's top teams going down in regional play, including two-seed Florida State and six-seed Alabama, the Big 12 has an excellent chance to get multiple teams to Oklahoma City, and perhaps make a deep run once they make it there.
The Oklahoma Sooners were the first to secure a spot for the Big 12, and boy did they come out swinging against Texas A&M to do so. In a first inning that lasted over 30 minutes, the Sooners poured on nine runs in the opening frame and didn't top there. By the end of the fifth inning, mercy rule was called as the Sooner offense poured on 20 runs, while Nicole May and the defense pitched a shutout.
Oklahoma rolls into the Norman Super Regional, where they will host No. 16 seed UCF next weekend.
Oklahoma State was the second team to punch their ticket for a spot in the Super Regionals, after defeating North Texas 2-0 in a defensive struggle. Cowgirls ace Kelly Maxwell pitched a complete game shutout against the Mean Green, striking out 15 batters and allowing just two hits all day. In the sixth inning, Miranda Elish broke a 0-0 tie with a solo homerun over the right field wall, followed by a single run in the seventh inning as Karli Petty was able to score on a North Texas error.
The Cowgirls will now host 10-seed Clemson in the Stillwater Regional next weekend in what should be a terrific series.
The Texas Longhorns were the final Big 12 team to make Super Regionals, as they beat the No. 13 seed Washington 3-2 in a decisive Game 7 on Sunday night. Texas and Washington faced off twice on Sunday, with the Huskies taking the first game 2-1 but giving way to UT in the night game. In the fifth inning, Washington's Gabby Plain was called for an illegal pitch after drawing a flyout of Janae Jefferson for the third out of the inning. Instead, Jefferson got another crack at it and reached base on a single the very next pitch. Then, after walking Mia Scott on the next at-bat, Plain gave up a two-RBI double to Texas' Bella Dayton, giving the Longhorns a 2-0 lead. Jefferson added a solo home run in the seventh and the Huskies put up two runs in the seventh to make things interesting, but the Longhorns prevailed 3-2.
Now, UT will head back east to Fayetteville to take on the fourth-seeded Arkansas Razorbacks in the Fayetteville Super Regional.