Baylor Bears
Top Five 2022 Nonconference Matchups for Big 12 Football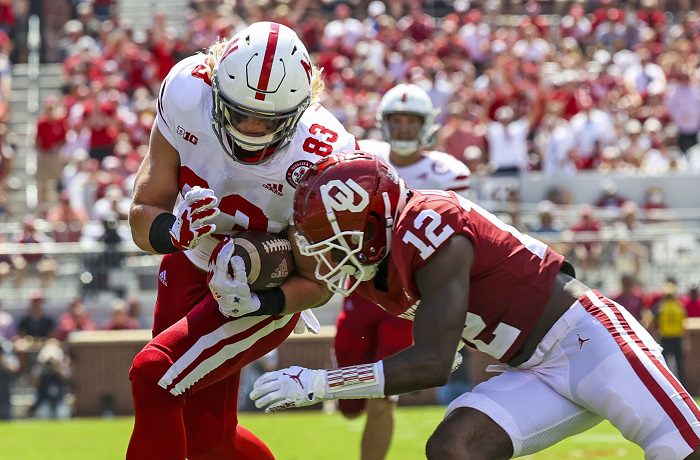 The Big 12 boasts an impressive slate of non-conference games to kick off the 2022-2023 season.
Each conference's non-con results matter almost just as much as its bowl record, and the Big 12 has historically been pretty balanced against out-of-conference foes. Since conference realignment in 2012, the Big 12 has a record of 64-68 against other Power 5 opponents.
Today, I want to rank the Big 12's top five non-conference games that will be played in weeks 1-3 by importance. These rankings will reflect each game's significance nationally, with the higher the ranking, the higher the stakes for the teams involved.
1.) Texas vs Alabama – Week 2
The majority of college football fans are writing this game off as a Crimson Tide blowout despite the offseason hype the Longhorns are receiving. Esteemed transfer quarterback Quinn Ewers won't have long to show what he's made of when he matches up reigning Heisman trophy winner Bryce Young and a perpetually reloading Alabama defense. This game will be the definitive proof of whether Texas is officially back or if they will continue to be scoffed at by college football faithful for another full year.
2.) Iowa State at Iowa – Week 2
Matt Campbell's Cyclones will attempt to get the monkey off their back that is the Iowa Hawkeyes. Iowa State hasn't won this game since 2014 and has only won three out of the last 13 meetings, and after a disappointing 2021 the fans in Ames hope a win in this game can propel ISU back into the national spotlight. Brock Purdy and Breece Hall are off to the league, so the Cyclones will need some new faces to step up in this game.
3.) Baylor at BYU – Week 2
BYU gets a head start on their Big 12 action as they host Baylor in week two. It would certainly be a statement win for the Cougars to knock off the defending conference champs in their first unofficial Big 12 game. Bears' Quarterback Blake Shapen will prove what distinguishes him over Gerry Bohanon after his solid performance in Jerry's World last season and Dave Aranda's defense will look to continue its impressive run despite losing many key pieces.
4.) Oklahoma at Nebraska – Week 3
Part two of this legendary rivalry commences in Lincoln this year after the Sooners took game one in Norman a year ago. This will be head coach Brent Venables' first real test of his OU tenure off of the heels of the program's near turnover after the events of that lovely individual out west. Former Texas QB Casey Thompson can't seem to escape from OU, as he made his way to Nebraska this offseason and will have a redemption shot at the Sooners after losing a heartbreaker last year.
5.) West Virginia at Pitt – Week 1
The sport's sneakiest heated rivalry "pits" the Mountaineers against the Pittsburgh Panthers in week one. Pitt pulled off an impressive 11-3 season a year ago behind Heisman candidate Kenny Pickett, while West Virginia posted a disappointing 6-7 in coach Neal Brown's third season in Morgantown. Pitt's on-field success despite the departure of Pickett as well as Biletnikoff-winning receiver Jordan Addison will be the main storyline for this game. Regardless, a win on the road would be a great jumping off point for the Mountaineers to start the season.
Honorable Mentions:
Texas Tech vs Houston
Kansas State vs Missouri
Oklahoma State vs Arizona State
TCU at Colorado
Kansas at Houston