Baylor Bears
Big 12 Baseball Tournament Preview: Four Things to Watch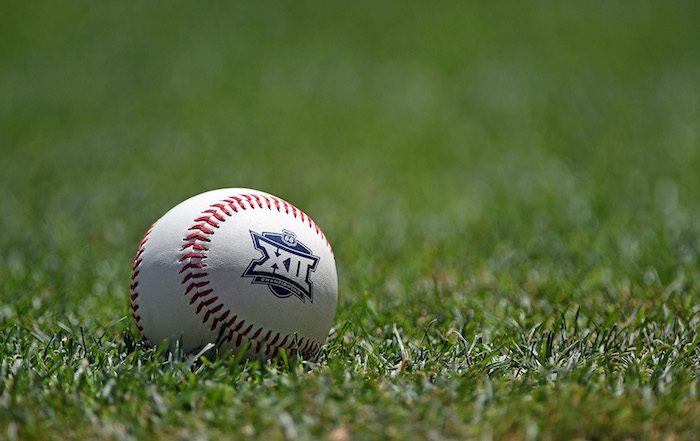 The regular season of college baseball is in the books as we now turn our attention to conference tournaments. While regular season champions have already been crowned, there are still bragging rights on the line as well as some postseason seeding. Here are my four things to watch for the Big 12 baseball tournament. You can find the full Big 12 tournament schedule right here.
1. Who Will Win?
Obviously, we have some great teams in this conference and truly anyone could win. However, there are some teams that are playing better than others at the moment. TCU may have won the conference, but nobody is playing better than the Oklahoma Sooners right now. Jake Bennett has been excellent on the mound and the trio of Peyton Graham, Blake Robertson, and Jimmy Crooks have been fun to watch. Without a doubt they are the hottest team in the Big 12 as they have won five straight conference series.
2. Will There be a Cinderella?
We have seen in years past that sometimes a team can catch fire and get on a roll. Right now, there are six Big 12 teams projected to make the postseason which leaves only two teams on the outside looking in that are playing in this tournament. Those two teams are Baylor and Kansas State. The Bears have an ace pitcher in Tyler Thomas but have been a bit disappointing outside of him.
Meanwhile Kansas State has some offense with hitters such as Dominic Johnson, Nick Goodwin, and Dylan Phillips. If Kansas State can get some good pitching from Blake Adams and Connor McCullough, then they have a chance. They will have a tough first game against Texas Tech but if they can get past the Red Raiders then watch out.
3. What is Texas going to look like?
While their have been some surprises in the Big 12 baseball season none of been more shocking than the downfall of the Texas Longhorns. They came into the season ranked as the number one team in the country and managed to look like it a few weeks into the year. But when Tanner Witt went down, this team looked a lot different. The offense has been there with Ivan Melendez, Murphy Stehly, and Skyler Messinger but the pitching has been inconsistent at times.
Lucas Gordon and Pete Hanson have settled in, but Tristan Stevens has been up and down. If that trio can play up to the level I think they can than this is one dangerous team with those powerful bats behind them.
4. Who Wants to Host a Regional?
After the final weekend of conference play, despite having a projected six teams making the postseason, only two teams are in position to become a regional host with Texas Tech and Oklahoma State. Both teams are in the top ten so it may not matter what happens to them but for teams like Texas, TCU, and Oklahoma this could be a big opportunity for one of them to potentially host a regional. As crazy as it sounds, a Big 12 champion isn't even a projected regional host but that could change after this week.