Big 12 News
K-State AD Gene Taylor: Big 12 Prefers New Commissioner With College Background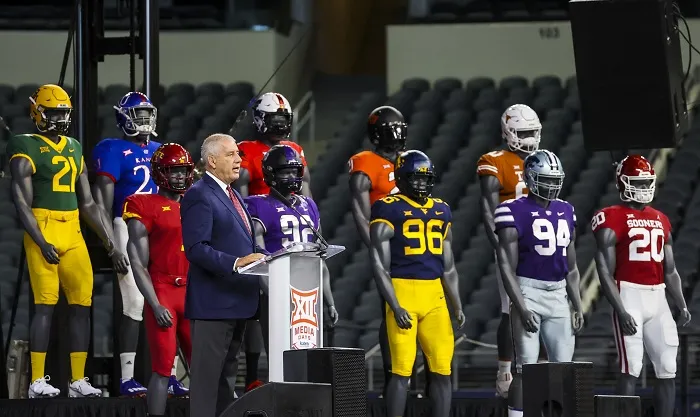 The Big 12 Conference is on a search for a new commissioner after it was announced in recent weeks that Bob Bowlsby would be retiring his post later this year.
But what will the replacement list look like? We still aren't quite sure, but according to K-State AD Gene Taylor, the Big 12 leaders prefer someone who has a college background, according to K-State reporter for the Kansas City Star Kellis Robinett.
Bowlsby will be stepping back later this year after his replacement is announced.
Bowlsby was named Big 12 Commissioner in 2012. During his tenure, the Big 12 has won 25 NCAA team national championships. Also, for four consecutive years, the Big 12 has placed men's basketball teams in the Final Four. In football, the Big 12 has placed teams in the College Football Playoff New Year's Bowls throughout its seven-year history.
We've put together our list of potential Bob Bowlsby replacements, with candidates such as Oliver Luck, Greg Byrne, Shane Lyons, Ed Stewart and others having the traditional college athletics background suggested by Gene Taylor.
For the Big 12, it always seemed unlikely they would go outside the box with a TV executive-type to lead the conference in the coming years, a la the Pac-12, given their need to have stability in bringing in four new teams in BYU, Cincinnati, Houston and UCF.
But Taylor's comments clearly confirm what we all expected to be the case. The league is using an executive search firm to assist with their finding of a new commissioner.