Big 12 News
Kansas' Christian Braun to Stay in 2022 NBA Draft: Report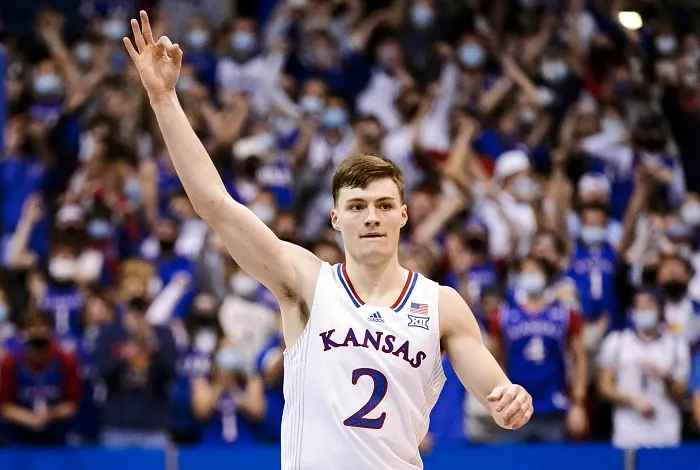 The Kansas Jayhawks will reportedly need to begin preparing for life without Christian Braun, as the guard is set to remain in the 2022 NBA Draft and will not be returning to Lawrence.
The report first came via Jon Rothstein on Twitter.
Braun declared for the NBA Draft last month, but did not rule out the possibility of a return to the National Championship Jayhawks.
Braun wrapped up the best season of his career, averaging 14.1 points, 6.5 rebounds, and 2.8 assists per game, all of which were career-highs.
His 31-point game against St. John's early in the year was a career-high, but the title game against North Carolina is probably his "shining moment" of 2021-22. Braun had 12 points, 12 rebounds, and three assists, and made play after play defensively for the Jayhawks.
There were certainly reasons for Christian Braun to consider returning to Kansas, his home-state team, however, apparently the appeal of the next level, and the evaluation he has received, is enough to keep him in this year's draft.
Players who have applied for early entry have the right to withdraw their names from consideration for the Draft by notifying the NBA of their decision in writing no later than 5 p.m. ET on Monday, June 13.