Big 12 Previews
NCAA Softball Preview: Oklahoma State Hosts Clemson in Stillwater Super Regional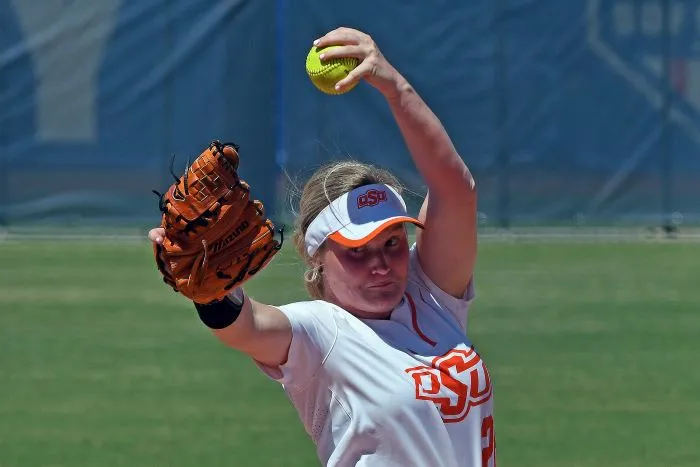 The No. 7 seed Oklahoma State Cowgirls are set to host the No. 10 seed Clemson Tigers in the Stillwater Regional after an impressive showing last weekend at home. OSU outscored opponents 21-4 and now have just one series between them and another trip to the Women's College World Series in Oklahoma City.
To punch a ticket to OKC, the Cowgirls must get through a red-hot Clemson squad that had little resistance in their region last weekend, outscoring their three opponents 18-0 on their way to the regional crown.
Now, the Tigers will travel to Stillwater to take on a squad that has been equally impressive over the last few days.
Here is everything you need to know about the Cowgirls and the Tigers ahead of their Super Regional Matchup.
Tale of the Tape
Oklahoma State (44-12, 14-4 Big 12): The Oklahoma State Cowgirls will go as far as the duo of Kelly Maxwell and Morgan Day will take them. Both of them, combined with great defensive play in the field, held their regional competition to four runs all weekend. The offense has been more consistent as of late and if that continues into super regionals, Kenny Gajewski has to feel good about his team's chances.
Clemson (42-15, 14-10 ACC): The Tigers come into Stillwater after shutting out their opponents in regional play behind strong performances from Millie Thompson and Valerie Cagle. The Tigers offense has had similar struggles to OSU throughout the year, with consistency being an issue at times. However, postseason play tends to throw those things out the windows and that is the case for Clemson. This is a dangerous team, and Oklahoma State had better be prepared for a battle.
Super Regional Schedule
LOCATION: COWGIRL STADIUM; STILLWATER, OKLAHOMA
Game 1: Thursday, May 26, 8:30 p.m. CT (ESPN2)
Game 2: Friday, May 27, 5:00 p.m. CT (ESPN2)
Game 3: Saturday, May 28 (if necessary)
One Thing to Watch
If I could only watch one series this weekend, it would be this one. These teams are incredibly well matched and are both in the midst of some of their best performances all season long. The pitching battle between these two staffs will be the best of the weekend, as both Clemson (1.81 ERA, 7th) and Oklahoma State (1.93, 13th) are right at the top nationally in ERA. The team who wins this series will the team that keeps the bats going, and Oklahoma State has the distinct advantage there, ranking 44th with a .297 team batting average, compared to Clemson's team average of .274, which ranks 124th in the country.