Trending Now
BYU AD Willing to Help Big 12 by Continuing with Night Games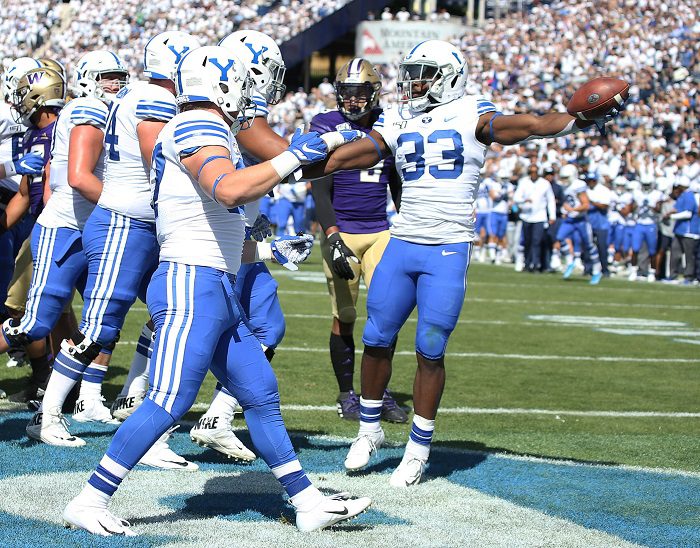 When the Big 12 adds BYU, Cincinnati, UCF, and Houston it will officially become the only conference to have teams in three time zones, giving them a distinction in television that nobody else will have.
There is a possibility that the Big 12 Conference could have kickoff times in each of the national windows: at 11:00 a.m., 2:30 p.m., 6:00 p.m., and 9:30 p.m.
That, in large part, is thanks to the addition of BYU, who is located in Provo, Utah and plays in the Mountain Daylight Time, which is a relatively unique time slot for live sporting events.
Many Big 12 fan bases would be envious of BYU's amount of night games, which has been quite frequent in the mountains since they became independent in 2010, but BYU athletic director Tom Holmoe says that his team, and fans, would prefer to play in an earlier window.
"For the last 11 years, in independence, that was the deal," Holmoe said, according to The Oklahoman's Berry Tramel.
"We gave ESPN a very unique window, a Mountain Time Zone window, which they could use to their advantage.
"We get it," Holmoe said of BYU fans' frustration with late kicks. "I get all kinds of complaints when we have another 8 or 8:15 kick time. But we're on TV nationally. And when were on TV nationally, on the big game, we want those games. That's one of our pillars. We want those exposures. We understand that could be a factor." 
Holmoe went on to say that it's not likely that every home game for the Cougars will be a night game when they join the Big 12, ""but we'll have more than our share, because it's a valuable slot for the Big 12."
"However they do it, we're going to jump in. You do what's best for the conference."