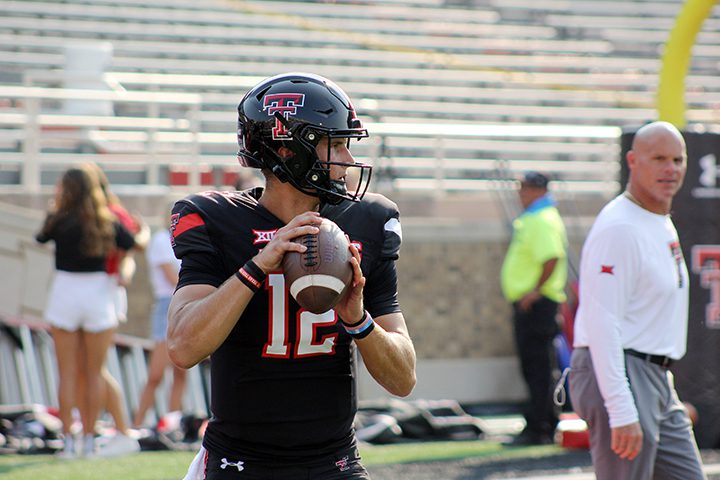 The addition of Name, Image, and Likeness deals to college athletics has been widely scrutinized around the country over the past several months, but every now and again it creates a story worth telling.
Last week, Texas Tech quarterback Tyler Shough used an NIL deal to help him make a memory that will last a lifetime.
The Red Raiders' senior quarterback recently signed a deal with a Texas jewelry company called Thacker Jewelry, where he was furnished a ring to use in his proposal to his longtime girlfriend in Mexico.
In his Instagram engagement announcement, Shough thanked his new business partner for assisting him, through the process.
"Thank you to Thacker Jewelry for creating our dream ring and making the process so easy. Best jewelers in Texas!"
Shough's fiancée, Jordan Wormdahl, is a former soccer player at Oregon, where Shough spent two season before transferring to Lubbock before the 2021 season.
This is reportedly not the first deal that Shough has signed since NIL deals started last summer, as deals with Cameo and Centre Suites Student Living are also among his repertoire.
Shough is expected to be battling for the starting spot in Zach Kittley's offense this fall and is viewed as the favorite by many to land the job.