Oklahoma State Cowboys
Three Thoughts on Oklahoma State's 8-4 Win Over TCU in the Big 12 Conference Baseball Tournament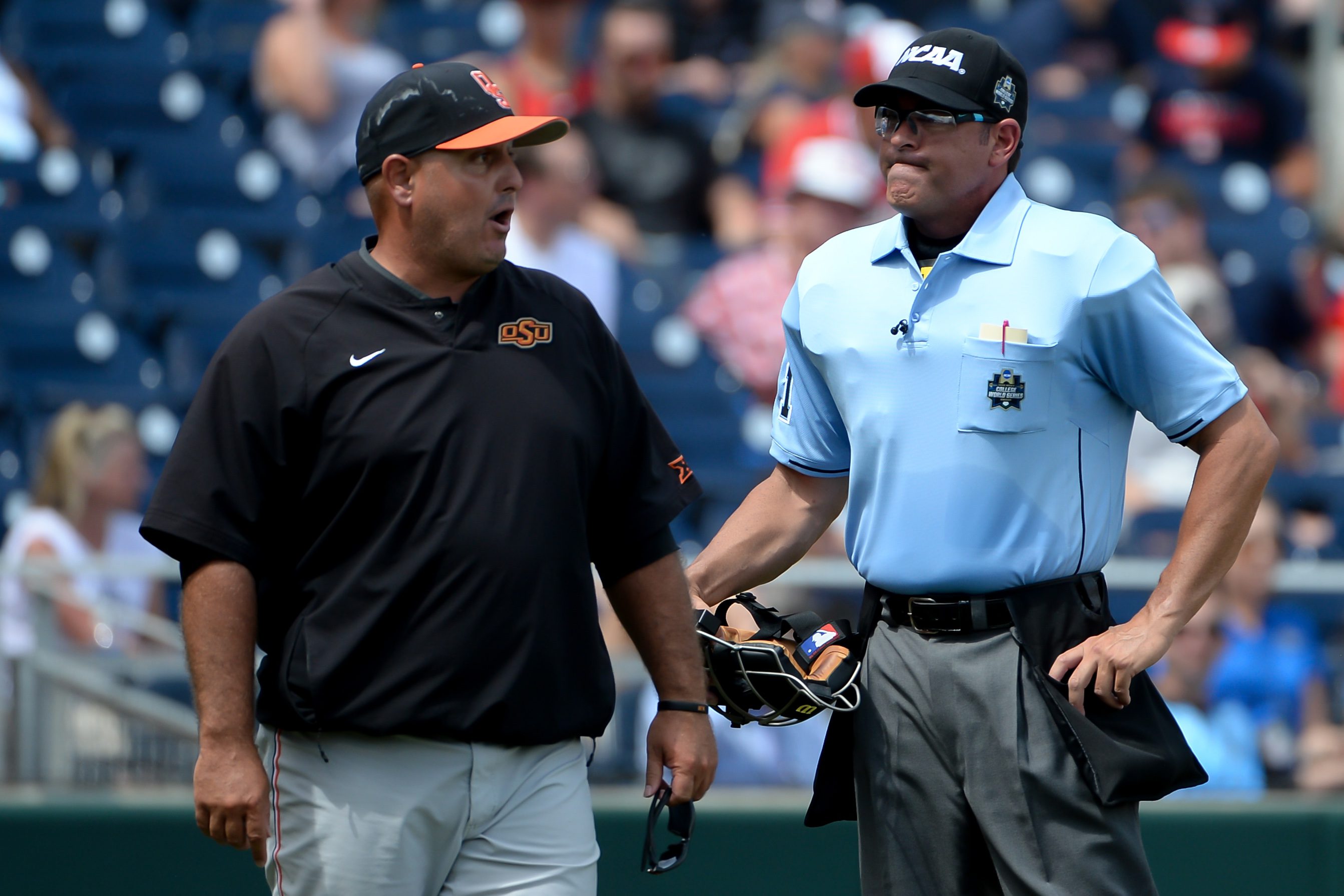 Friday is elimination day for the Big 12 Conference Baseball tournament. We have completed two full days of Big 12 action as we are finally getting down to the last six teams.
For the first game on Friday, it was a matchup between top seeded TCU and number four Oklahoma State. The Cowboys started the tournament with a loss to Texas before beating Baylor on Thursday morning. Meanwhile TCU started with a win against Baylor but ended up dropping their second game to Texas on Thursday. With each team having one loss, it was win or go home and the Cowboys were able to stay alive to advance. Here are my three thoughts on Oklahoma State's win over TCU.
1. Oklahoma State's Bats Stayed Hot
Going up against Texas on Wednesday was tough as pitcher Pete Hansen got the best of the Oklahoma State lineup. The Cowboys had just three hits in that game but managed to have huge bounce back win against Baylor on Thursday. In fact, the Cowboys were so good on Thursday that they were able to run rule the Bears in just seven innings with their impressive 11-1 victory that sent Baylor packing. That offensive performance seemed to carry over on Friday as they were able to score eight runs. It all started when Griffin Doersching hit a two-run bomb that went 450 feet. From there Caeden Trenkle and Zach Ehrhard were able to add some runs as well to led Oklahoma State to victory. Now the Cowboys will need to beat Texas twice to advance to the championship game on Sunday.
2. Goodbye TCU
The Horned Frogs came into the tournament as the top seed and got the easiest draw right off the bat taking on Baylor in game one. TCU was able to win that first game before they took on a hot Texas team on Thursday. After their loss to Texas, they needed to beat Oklahoma State on Friday but weren't able to pull it off. While it was disappointing for them to get bounced early, sometimes it can work as an advantage to rest up before the postseason starts.
3. This Was a Playoff Game
Even though the postseason doesn't start until next week, this game had some value to it. Outside of just advancing in the Big 12 tournament, both of these teams are projected to make the postseason. Oklahoma State was already in a position to host a regional and after their second win of the tournament, I believe that they secured that on Friday. As for TCU, they needed a little help. Despite being the Big 12 regular season champions, they were on the outside looking in when it came to being a regional host. Losing two out of three games isn't going to help their chances to get a regional to Fort Worth.