Big 12 News
Three Big 12 Teams Advance to Women's College World Series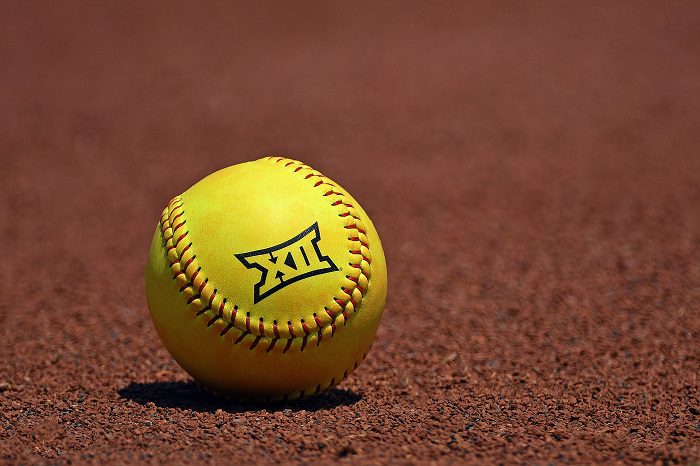 Three Big 12 teams were selected to participate in the NCAA Softball Championship Tournament and all three of them have danced their way into the Women's College World Series, where the final eight teams will converge in Oklahoma City to determine a national champion.
The conference's three teams in the most that it has sent to Oklahoma City since 2011, when four of the eight teams in the field were from the Big 12.
Each team took quite a different path to the WCWS, with Oklahoma State being the first to do so. In their regional, Oklahoma State defeated Fordham, Nebraska, and North Texas by a combined score of 19-4 and easily made their way to the second weekend of the tournament. There, they faced a much stiffer test in No. 10 Clemson, but came out with the same results, going 2-0 against the Tigers, outscoring them 7-1. This will be Oklahoma State's third-straight appearance in the WCWS and their 10th overall appearance in school history.
The next team to book their stay in OKC was the Oklahoma Sooners, who looked like the No. 1 seed in both Regional and Super Regional play. Last weekend, the Sooners outscored Prairie View A&M and Texas A&M 37-2 over three games, and they kept rolling with No. 16 UCF came to town. The Sooners flat outclassed the Knights, winning 8-0 and 7-1 to advance to their third-straight, and fifteenth overall appearance in the WCWS. The Sooners are hoping to repeat as national champions in 2022, which would not only give them two consecutive titles, but four of the last six.
The final team from the Big 12 to fight their way into the field of eight was the Texas Longhorns, who had a much tougher road to the WCWS. For starters, UT had to travel to Seattle for Regional action, where they won two-of-three against the No. 13 seed Washington Huskies in their own back yard. After doing that, the Longhorns were then tasked with getting through No. 4 Arkansas, who hadn't lost back to back games, let alone a series, all season long. Well, Texas had something to say about that, as the Horns took down the Hogs in Games 2 and 3 to secure a spot in next week's tournament. Hailey Dolcini threw an incredible 525 pitches over the first five postseason games, and then Sophia Simpson finished things off for UT on Saturday, getting the Longhorns back to OKC for the first time since 2013.