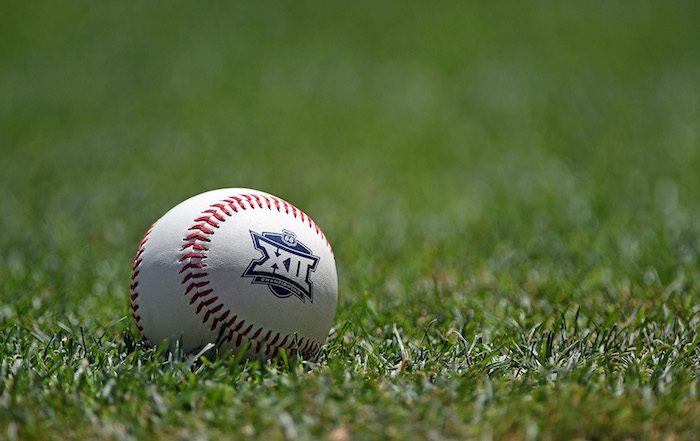 Conference tournaments are through, and champions have been crowned. Now it's time to find out where these baseball teams are headed and who they will face to get to the super regionals. Oklahoma wrapped up the Big 12 Conference Baseball Tournament with a victory on Sunday night over Texas but now the real games begin as we inch closer to getting to Omaha for the College World Series.
We have a total off five Big 12 teams make the field of 64 but just two of them will be hosting a regional this upcoming weekend.
National Seeds
#7 Oklahoma State
Stillwater Regional
#7 Oklahoma State vs Missouri State
Grand Canyon vs Arkansas
Austin Regional
#9 Texas vs Air Force
Dallas Baptist vs Louisiana Tech
Statesboro Regional
#16 Georgia Southern vs UNCA Greensboro
Texas Tech vs Notre Dame
College Station Regional
#5 Texas A&M vs Oral Roberts
TCU vs Louisiana
Gainesville Regional
#13 Florida vs Central Michigan
Oklahoma vs Liberty
Key Team Left Out
I thought West Virginia had a chance to possibly sneak their way into the tournament. The Mountaineers were on the bubble most of last week and needed to make a run the Big 12 Conference tournament. Unfortunately for them, they were eliminated in just two games. Without that resume boost, it really hurt their chances of getting in and on selection Sunday, they weren't even on the bubble anymore.