Oklahoma Sooners
Oklahoma State, Texas Lead Big 12 Odds to Win NCAA College World Series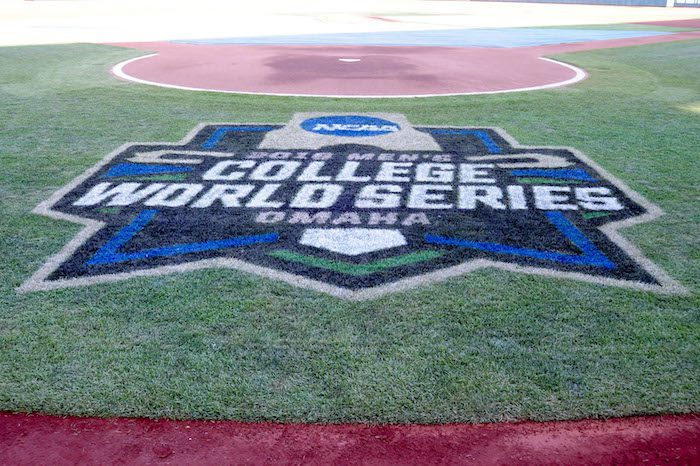 With the College Baseball World Series set to get underway this week, oddsmakers have updated the boards on who is considered the favorites to win it all in Omaha next month.
As they have been for several weeks, the Tennessee Volunteers are at the top of the list with 5/2 odds to take home the title, followed by Oregon State, who comes in at 6/1.
The first Big 12 team listed is the Oklahoma State Cowboys, who come in with the third best odds at 10/1. The last time we saw them, OSU was eliminated from the Big 12 Tournament in the semifinals by Texas. The Longhorns also make the list at 25/1 odds, alongside Arkansas, Auburn, LSU, Southern Miss, and Vanderbilt.
Next on the list, at 80/1 is the Big 12 Tournament Champions, the Oklahoma Sooners. Oklahoma has been red-hot for the better part of a month now and would be a great value bet at 80/1 considering how they have played of late.
Then, listed together at 100/1 odds, are TCU and Texas Tech. The Horned Frogs and Red Raiders were bounced fairly early from the Big 12 tournament, despite being the top two seeds. They will need to turn things around if they hope to make a run to Omaha in the coming weeks.
Here's a look at the complete list of odds, courtesy of BetOnline.ag.
| | |
| --- | --- |
| Tennessee | 5/2 |
| Oregon State | 6/1 |
| Oklahoma State | 10/1 |
| Miami FL | 14/1 |
| Stanford | 14/1 |
| Virginia Tech | 22/1 |
| Arkansas | 25/1 |
| Auburn | 25/1 |
| LSU | 25/1 |
| Southern Mississippi | 25/1 |
| Texas | 25/1 |
| Vanderbilt | 25/1 |
| Georgia | 33/1 |
| Louisville | 33/1 |
| Texas A&M | 40/1 |
| Florida | 50/1 |
| Grand Canyon | 50/1 |
| Notre Dame | 50/1 |
| Ole Miss | 50/1 |
| Virginia | 50/1 |
| Wake Forest | 50/1 |
| Arizona | 75/1 |
| Maryland | 80/1 |
| Oklahoma | 80/1 |
| East Carolina | 100/1 |
| Florida State | 100/1 |
| Gonzaga | 100/1 |
| Oregon | 100/1 |
| TCU | 100/1 |
| Texas State | 100/1 |
| Texas Tech | 100/1 |
| UC Santa Barbara | 100/1 |
| UCLA | 100/1 |
| Georgia Southern | 150/1 |
| Coastal Carolina | 200/1 |
| Connecticut | 200/1 |
| Georgia Tech | 200/1 |
| DBU | 300/1 |
| Kennesaw State | 300/1 |
| Liberty | 300/1 |
| Louisiana Lafayette | 300/1 |
| Louisiana Tech | 300/1 |
| Michigan | 300/1 |
| Missouri State | 300/1 |
| Oral Roberts | 300/1 |
| VCU | 300/1 |
| Air Force | 400/1 |
| Campbell | 400/1 |
| Central Michigan | 400/1 |
| Columbia | 400/1 |
| SE Louisiana | 400/1 |
| SE Missouri State | 400/1 |
| Wright State | 400/1 |
| Army | 500/1 |
| Hofstra | 500/1 |
| UNC Greensboro | 500/1 |
| Canisius | 750/1 |
| LIU | 750/1 |
| New Mexico State | 750/1 |
| Alabama State | 1000/1 |
| Binghamton | 1000/1 |
| Coppin State | 1000/1 |