Big 12 News
Brock Purdy Signs Four-Year, $3.75 Million Deal with 49ers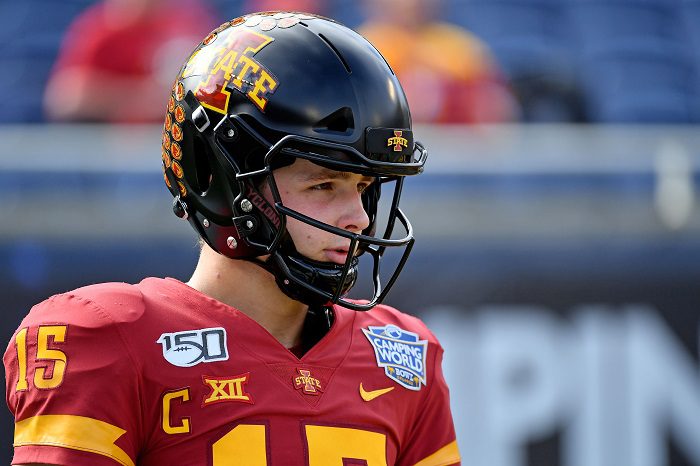 Brock Purdy has locked up his payday with the San Francisco 49ers.
Purdy has agreed to a four-year, $3.75 million deal after being selected with the 49ers final pick of the 7th round. In fact, Purdy was the last pick of the entire 2022 NFL Draft, which makes him what has become known as Mr. Irrelevant.
Purdy is the best quarterback Iowa State has produced. He holds more than 25 records at Iowa State, including career passing touchdowns (81), career passing yards (12,170), career completions (993), and career passing attempts (1,467).
Purdy was responsible for exactly 100 touchdowns, which is 38 more scores than Bret Meyer had (62), who held the record before Purdy.
Since 2018, when Purdy took over the starting job, ISU went 31-20; a far cry from 11-37, the Cyclones' record in the four years before Purdy arrived on campus.
Purdy is joining a team that has an entrenched starter in Jimmy Garoppolo, a player the 49ers are trying to move because last year's first-round pick, Trey Lance, is waiting in the wings to start in 2022.
Purdy's deal with the 49ers includes a $90,660 signing bonus and his 2022 cap figure is $727,665.