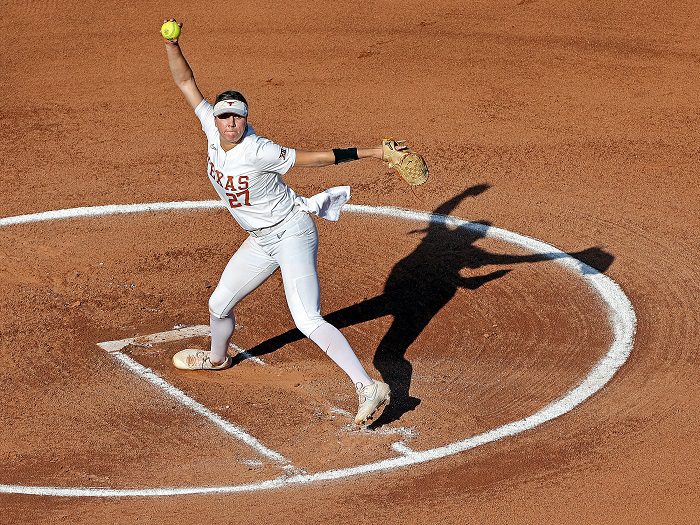 Texas softball secured its biggest win in nearly a decade on Sunday night, defeating the Arizona Wildcats 5-2 and sending the Longhorns to the national semifinals.
Head coach Mike White was met in the locker room with quite the welcoming from his team after the massive victory.
Texas will now face a team that has beaten them four times this season, the Oklahoma State Cowgirls.
Nonetheless, this is the Longhorns' first appearance in the semifinals since 2013 and they will be pumped for an opportunity to even their score with OSU by knocking them off track.
The victory last night not only gave Texas its first bid to the semifinals in nine years, it also solidified the fact that Big 12 softball is the best that the sport has to offer.
I have been beating the Big 12 drum all season long, saying that this conference was the queen of softball. Now, I don't have to make that argument any longer, as my point has been proven for me. The Longhorns, along with Oklahoma and Oklahoma State, make up 75% of the teams participating in the national semifinals on Monday.
This league may have lacked the depth of other conferences, as it only has seven teams, but three of those teams have proven themselves to be at the top of this sport. Texas and Oklahoma State had struggles at times this season, but brought it all together this postseason and that has landed them in a semifinal matchup for a spot in the National Championship Series.