Big 12 News
Arch Manning's Coach Breaks Down Georgia Visit Before Texas Visit Later This Month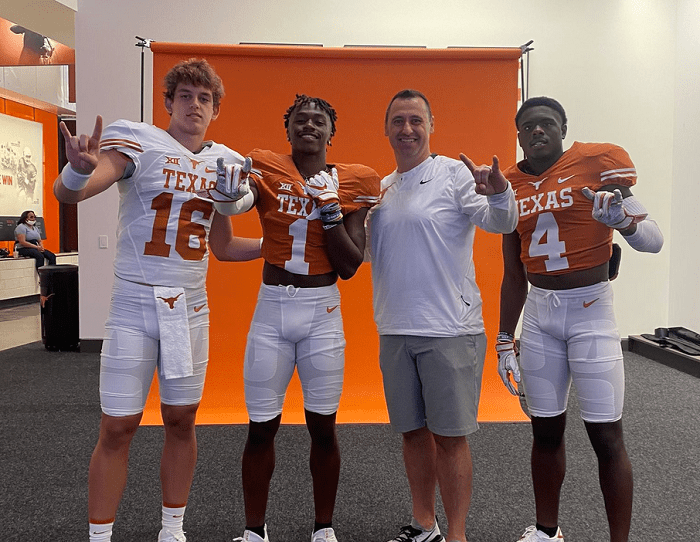 It appears that the Texas Longhorns aren't just going to run away with Arch Manning's recruitment after all, as the NFL legacy apparently had a great time in Athens when he went took an official visit to the Georgia Bulldogs this past weekend.
Manning is the top recruit in the 2023 recruiting class according to 247Sports, making him a hot commodity in recruiting discussions down the stretch. Manning's high school coach, Nelson Stewart, spoke with 247's recruiting director Steve Wiltfong recently, giving an update on Arch's trip to the Peach State.
"He had a great trip," Stewart said. "He loves Athens, he loves the coaches, he likes the players, I think the whole experience. He's gone back and they're doing a great job recruiting him. He's enjoyed every trip he's had there. All positive. Every time he goes, all the layers."
Manning's trip to Athens is just the beginning, as he has planned trips to LSU and Alabama this weekend, and a trip back to Austin the weekend of June 17.
"He's trying to enjoy his officials," Stewart said. "It's a fun time for him. He's in a good spot and he's having fun."
Manning is heading into his senior year at Isidore Newman High School, having already put together a prep career that has produced 6,307 passing yards and 81 touchdowns, plus 742 yards rushing and 19 scores on the ground.