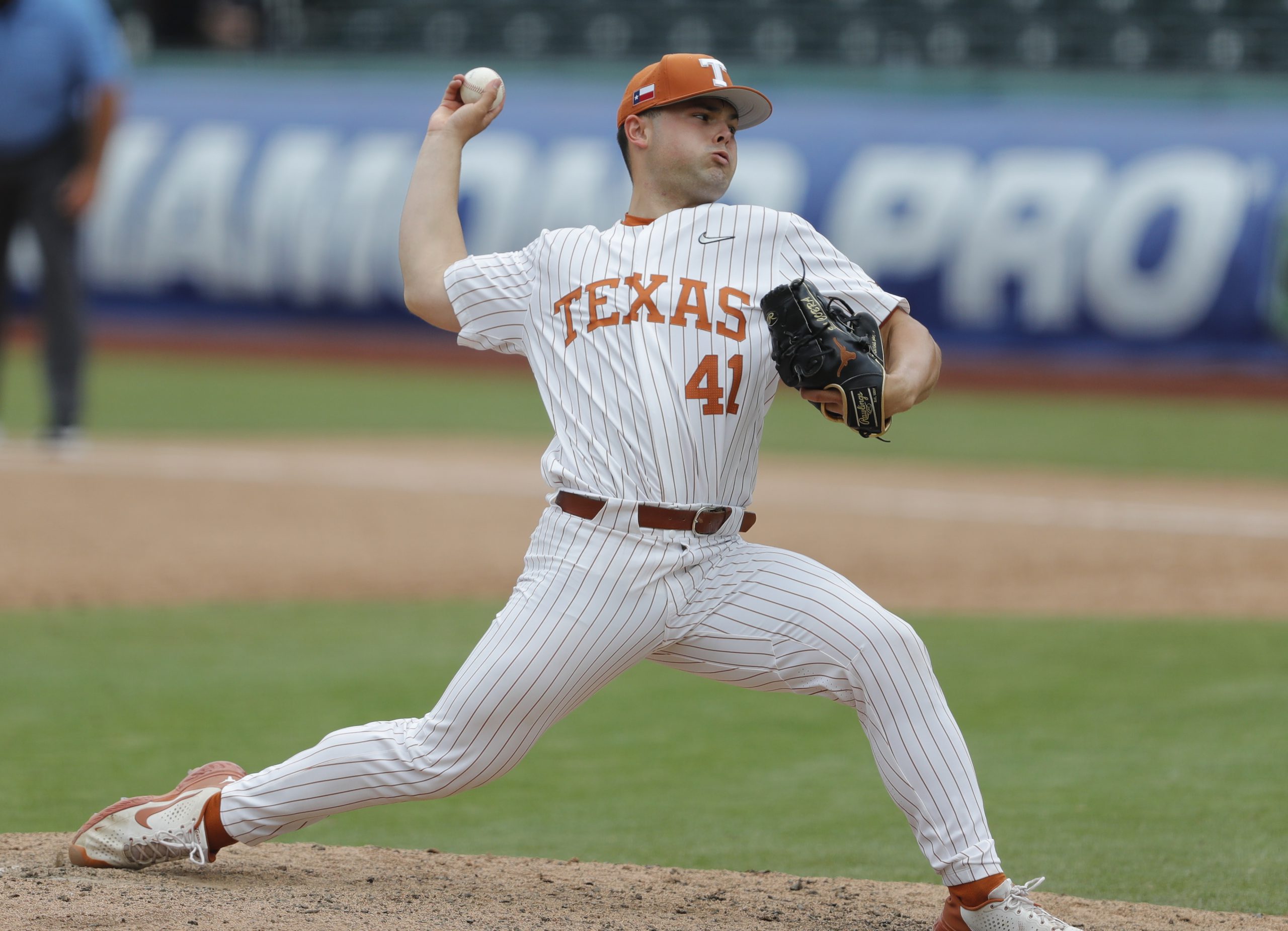 The road to Omaha began last week as 64 teams started their postseason journey. Now the field has been cut down to just 16 as we head to the Supers. The Texas Longhorns started their Super Regional in Greenville, North Carolina to take on East Carolina. Here are my four thoughts on the Longhorns loss to the Pirates on Friday afternoon.
1. Pete Hansen Wasn't Great
Pete Hansen has been the ace of this Texas pitching staff eve since Tanner Witt went down due to injury. Hansen has had some great performances this season and has been dominant over the last couple of weeks during the Big 12 tournament and the regionals. He got the first start against East Carolina in game one of the Super Regionals and it wasn't pretty at all. Hansen lasted just four innings as he gave up six earned runs on Friday afternoon. It was a big blow for the Longhorns to drop a game when their ace pitcher was on the mound, and it will certainly bee an uphill battle from here on out.
2. The Bats Were There to Win
We can talk about the pitching all we want to for Texas, but their bats were without a doubt good enough to win game one. Murphy Stehly had two homers against the Pirates and even Ivan Melendez went deep in this one. Texas had their key hitters step up but unfortunately their pitching couldn't hold their own. Going into the eighth inning Texas was down 8-5 and thanks to Silas Ardoin and Jack O'Dowd, they were able to pull within a run going into the bottom of that inning. Scoring seven runs in a game should be able to get the job done but it just wasn't on Friday. If the Longhorns keep hitting the way they are then they still have a great chance at winning the next two games against East Carolina.
3. East Carolina is the Real Deal
I said it in my four things to watch this weekend, but I can confirm that East Carolina is an incredibly good baseball team. Their pitching staff didn't have their best day, but their bats more than enough made up for it. I talked about both Bryson Worrell and Jacob Jenkins-Cowart in my preview and sure enough both of them played a huge role in this game as both of them had home runs. Whether the Pirates make it to Omaha or not, this team is extremely talented and fun to watch.
4. The Jungle Was Rocking
It is always a joy to watch smaller programs host and Friday was no exception. The East Carolina fans were loud and rowdy all game long and the outfield was a madhouse. You saw fans all along the outfield fence and they definitely played a role in game one. Now with a win, I am sure that Saturday's rematch will be even crazier, and Texas better be ready to deal with it or else they will be packing up without a trip to Omaha.