Big 12 News
UCF, Cincinnati, Houston Reach Agreement on AAC Exit Deal to Join Big 12 in 2023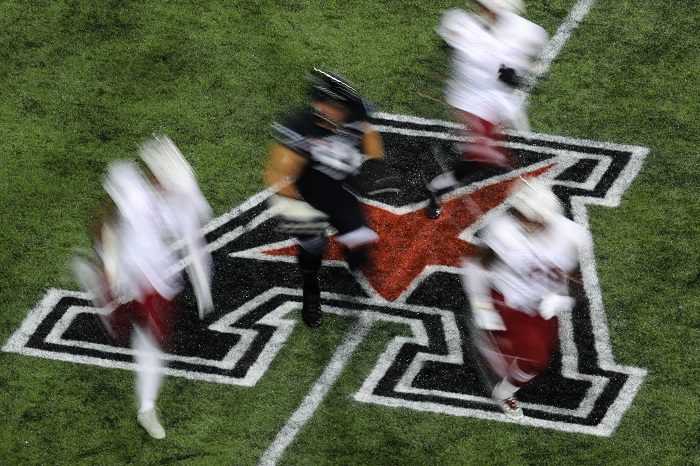 The Big 12 is set to add four new teams for the 2023 college football season after the AAC announced on Friday morning that Cincinnati, UCF and Houston reached an agreement on a deal to exit the league and join the Big 12 in the summer of 2023.
AAC commissioner Mike Aresco announced the news and said in a statement, "Under the terms of the agreements and in accordance with conference bylaws, The American's member institutions voted to terminate the membership of UCF, Cincinnati and Houston effective July 1, 2023."
Terms of the deal were not disclosed.
The addition of Cincinnati, Houston, UCF, and independent BYU will give the Big 12 14 members in 2023, with Oklahoma and Texas reportedly sticking around until 2025, unless the two schools negotiate an early exit.
The ball got rolling after the Oklahoma and Texas bombshell news from last July that the two programs would leave for the SEC.
The Big 12 snapped into action weeks later and invited the four new programs in September of 2021. BYU, an independent, had an easier time deciding when it would join the Big 12 as soon as possible, than the other three schools coming from the AAC.
The Big 12 will become the first Power conference to span three different time zones, which sets the league up well for when Oklahoma and Texas leave and a new TV deal will be negotiated. It also makes for a fascinating two seasons with four new teams, along with OU and Texas still being in the mix.