Big 12 News
Texas, Oklahoma Eyeing 2024 For First Season in SEC: Report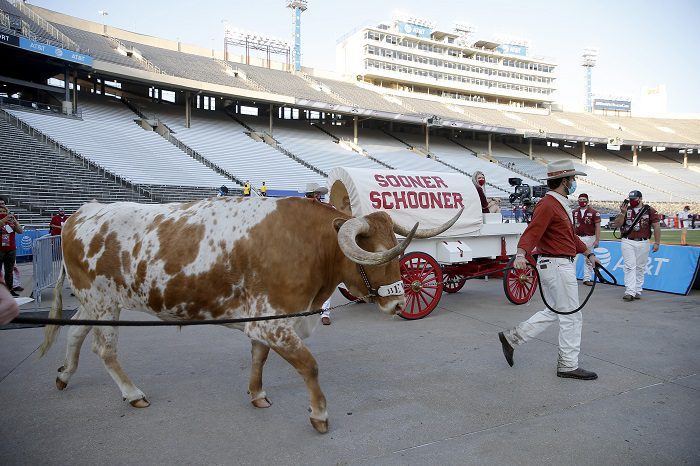 With news on Friday that the Big 12 would be welcoming UCF, Houston and Cincinnati into the league for the 2023 football season, Oklahoma and Texas may have also moved up their target date on when to leave for the SEC.
Brian Davis of the Austin American-Statesman reported on Friday afternoon that if Oklahoma and Texas are to get out of the Big 12 early, the start of the 2024 football season is the most realistic date.
The addition of Cincinnati, Houston, UCF, and independent BYU will give the Big 12 14 members in 2023.
The ball got rolling after the Oklahoma and Texas bombshell news from last July that the two programs would leave for the SEC.
The Big 12 snapped into action weeks later and invited the four new programs in September of 2021. BYU, an independent, had an easier time deciding when it would join the Big 12 as soon as possible, than the other three schools coming from the AAC.
The Big 12 will become the first Power conference to span three different time zones, which sets the league up well for when Oklahoma and Texas leave and a new TV deal will be negotiated. It also makes for a fascinating one or two seasons with four new teams, along with OU and Texas still being in the mix.
The biggest hurdle remaining for Oklahoma and Texas is the exit fees, that could be up to nine-figures for breaking the league's grant of media rights. However, it's possible as we inch closer towards the 2025 expiration date, the league will negotiate a more manageable number for the two programs.