Oklahoma Sooners
Virginia Tech is Selling 'Omaha Bound Super Regional Champs' Hats Before Actually Beating Oklahoma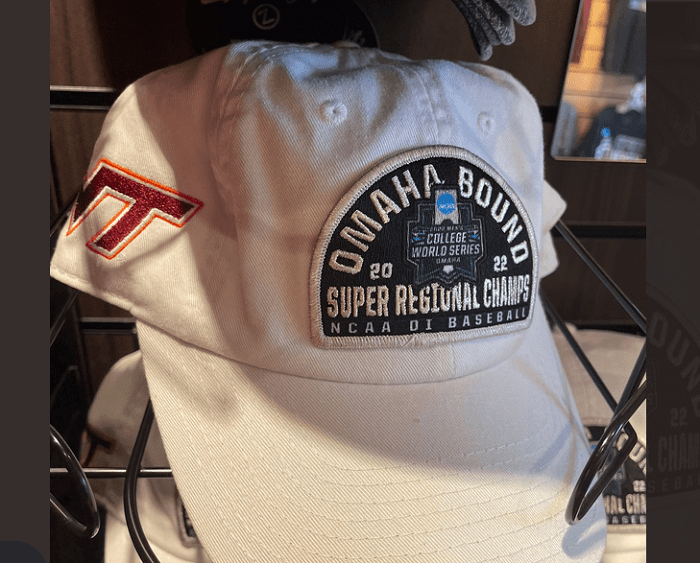 Talk about providing some bulletin board material.
Virginia Tech appears to be selling hats that say "Omaha Bound" and "Super Regional Champs" before the Hokies have actually won the series against the Oklahoma Sooners.
This photo was captured by D1baseball's Kendall Rogers on Sunday prior to the two teams playing the winner-take-all Game 3 in Blacksburg.
Maybe the Hokies are getting cocky after they came back to win Game 2 on Saturday with a 14-8 victory over the Sooners.
Oklahoma had won on Friday 5-4 to put the Hokies on the verge of elimination, but the Hokies jumped out early in game two and cruised to victory. The Hokies belted five homers in the win on Saturday.
The Sooners were in the same situation in the regionals when Florida beat them in their first attempt to move on. They recovered in the second game to pick up a comeback win and earn a trip to the Super Regionals.
OU and Virginia Tech will meet once more on Sunday at noon. The winner will advance to the College World Series.