Big 12 News
Oklahoma Softball Lands Michigan Transfer Alex Storako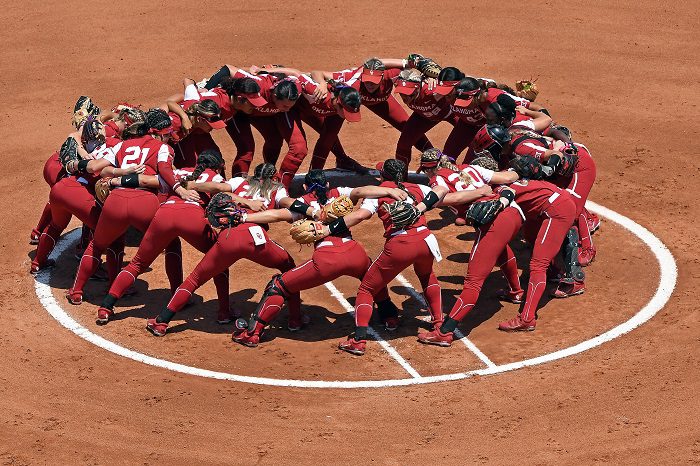 Oklahoma is fresh off a Women's College World Series National Championship win this past week, and Patty Gasso's squad has already started build for another run in 2023.
The Sooners will lose five key pieces from their national title run in 2022, including Hope Trautwein, a senior grad-transfer from North Texas who finished second in the country in ERA (.77). That alone would be a major cause for concern for most teams, but Oklahoma.
No, the Sooners have Jordy Bahl, who will be a sophomore, but they also added another piece on Monday that gives Oklahoma the best pitching staff in the country again in 2022.
Alex Storako, a grad-transfer from Michigan, announced that she intends to take her final year of eligibility to Norman to play for Patty Gasso.
During the 2022 season, Storako threw 200.1 innings for the Wolverines, and was lethal during her time in the circle with 300 strikeouts and a 1.71 ERA, holding a record on 25-8 in her 2022 starts.
Adding her to the pitching staff is huge for the Sooners, but she isn't the only addition the Sooners will make in the circle. Kierston Deal, the No. 1 pitcher in the 2022 recruiting class, will also join Gasso's squad and is coming in after a senior year where she had a record of 23-3 with a 0.79 ERA and 305 strikeouts in 150.1 innings pitched over 26 games.
It's safe to say, the Sooners are loaded again in 2023 and look like the team to beat on paper for a third year in a row.