Oklahoma Sooners
Watch: Oklahoma Baseball Returns to Celebrating Fans After Reaching College World Series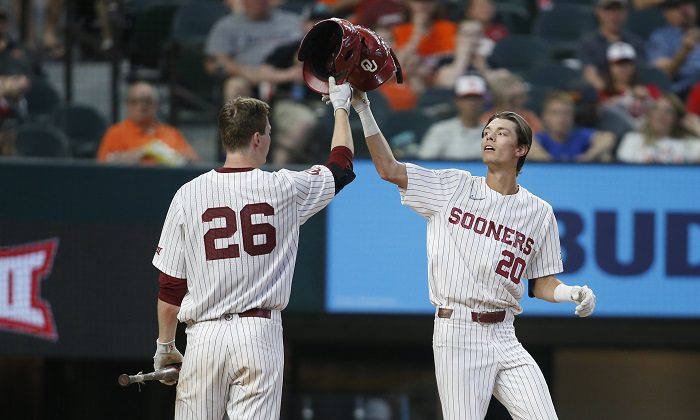 For the first time in 12 years, the Oklahoma Sooners are headed to the College World Series, after defeating the No. 4 seed Virginia Tech Hokies in a best-of-three series in Blacksburg over the weekend.
The Super Regional victory was huge for Skip Johnson and the Sooners, but it doesn't feel like this team is done just yet. Oklahoma hasn't won a national title in baseball since 1994, but the way that this team has played over the last two months has folks in Norman feeling awful good about their chances.
Late Sunday night, around 10:30 p.m. local time, the Sooners' baseball team arrived back in Norman, and to a crowd of Oklahoma fans who were excited to welcome them home.
The Sooners weren't given a chance to do much this season, being picked to finish sixth in the Big 12 after a disappointing 2021 campaign. Now, the Big 12 Tournament and Blacksburg Super Regional Champions are headed to Omaha, where they will face a future SEC opponent in Texas A&M.
The Aggies better be ready for a dogfight, because the Sooner Schooner is rolling right now and shows no signs of slowing down.