Baylor Bears
Baylor Baseball Hires McLennan College Coach Mitch Thompson to Lead Program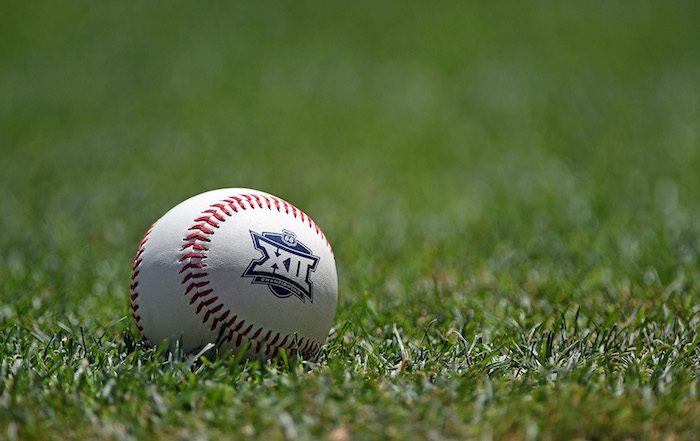 The Baylor baseball program has found its replacement for Steve Rodriguez as the Bears have hired former McLennan College coach Mitch Thompson.
According to a press release from the Big 12, Thompson will be formally introduced at a press conference next week as the Bears new coach.
"We are thrilled to introduce Mitch Thompson as the next head coach of our baseball program," Baylor Athletic Director Mack Rhoades said. "His proven track record of success along with his personal connection to Baylor make him a special fit for this position. Mitch is a passionate leader who truly understands and embraces our purpose, Preparing Champions for Life, pouring into student-athletes on and off the field challenging them to be the best they can be in all areas of their lives. I am confident in his ability to bring tremendous energy and excitement and look forward to supporting his leadership of our young men and our baseball program. We are so excited to welcome home Mitch, his wife Amber, and their daughters Mary Conley and Caroline."
This will not be Thompson's first time in Waco, as he spent nearly 20 years as a Baylor assistant, helping the program to three Big 12 Conference titles, 12 NCAA Regional appearances, three Super Regional appearances and the 2005 College World Series.
"I'm so grateful for this opportunity to return home to a place where I spent 18 wonderful years working hard to help build a championship program," Thompson said. "This is truly a dream job for me and my family, and I'm so thankful to Mack Rhoades and his team for believing in my vision to bring new energy to the Baylor Baseball program. I look forward to working together with our administration, alumni, the Heart of the Order, and all of the Baylor Family, to bring championship caliber baseball and a great home field advantage back to Baylor Ballpark."
In 2014, Thompson took over the McLennan College program and since that time has compiled a 372-138-1 (.728) record, making the postseason in every year. MCC is coming off of back-to-back World Series appearances and winning the 2021 NJCAA Division I Baseball National Championship.
Success followed Thompson from Baylor to McLennan, and now it has landed him the head job at the place where he spent the vast majority of his career.