Big 12 News
Oklahoma Lands Former UCF RB Bentavious Thompson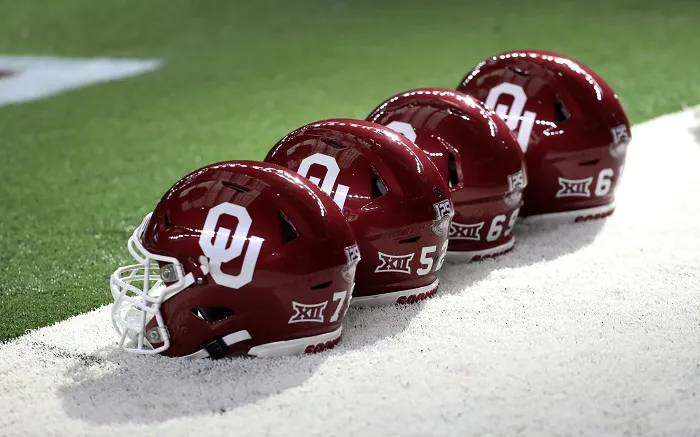 Oklahoma got a bit of help in the running back room going into the 2022 season as it appears that former UCF running back Bentavious Thompson is now with the Sooners.
This was a bit of a surprise for anyone not immediately involved in the Oklahoma program, as the news broke in relatively unorthodox fashion.
On Monday, the Oklahoma Football Twitter account posted this picture around 9:00 p.m. CT.
With a lot of new faces in the photo, Sooner fans quickly got to work piecing the puzzle together on who exactly was in the shot. A Twitter account called @StoopsBros quickly had a list out for who was present in the photo, including Thompson, who can be seen in a gray sweatshirt in the front left center of the image.
As soon as they could, Sooner fans jumped to their Google Search bars and tried to find out more on the newest addition the football team, and it didn't take long to see that Thompson will be a valuable asset for the Sooners.
Thompson played 30 games for UCF between 2018-2020, recording 189 carries for 1,136 yards (6.0 ypc) and 13 touchdowns. It was announced ahead of the 2021 season that Thompson was no longer with the Knights program and in November of 2021 he entered the transfer portal.
Thompson spent a lot of time on the field with Sooners' QB Dillon Gabriel and under the tutelage of OC Jeff Lebby, making him an immediate impact player if he remained in shape during his one season off.
FanNation All Sooners' John Hoover says that Thompson confirmed being with OU, saying that he is "already here" in an email. Thompson is also listed in the student database as a senior in the College of Arts and Science.
It is unclear whether Thompson will walk-on at OU or if he will be on scholarship, but the Sooners have a strong unit there, with Eric Gray, Marcus Major, Jovantae Barnes, and Gavin Sawchuk on scholarship, plus walk-ons Tawee Walker, Jaden Knowles and Todd Hudson. Adding in a piece like Thompson gives the Sooners another experienced player that could be a difference-maker down the stretch.