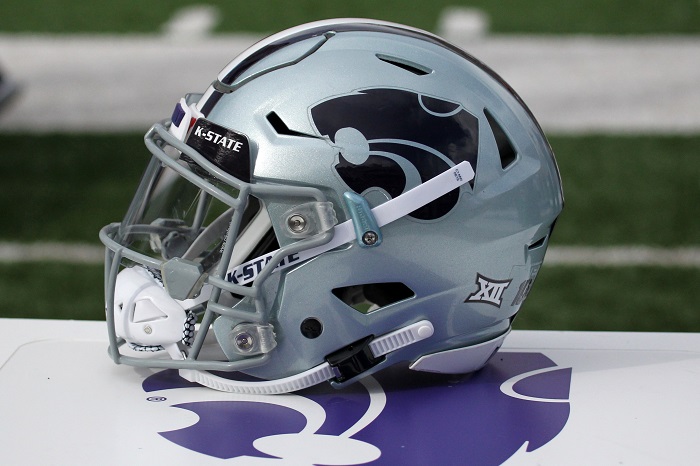 Last week I wrote about the Mount Rushmore of K-State quarterbacks, whom I decided were Michael
Bishop, Collin Klein, Lynn Dickey, and Ell Roberson. There was little argument among the masses
with my picks, which wasn't very surprising.
This week I tackle the running backs. Unlike the quarterbacks, I believe there will be some argument with the four running backs. There are a couple of obvious choices here, but after the first two, there are many options to fill the final two spots. I am a numbers guy, so I leaned heavily on the numbers and rushing statistics to make the final two picks. This still turned out to be more difficult than I thought it would be.
Without further ado, here is my Mount Rushmore of K-State running backs.
Darren Sproles
Sproles is the best running back in K-State history, and second place isn't close. He put up monstrous
numbers, won a Big 12 championship, finished 5th in the 2003 Heisman Trophy voting, and went on to
have a stellar NFL career. Here is a sampling of his place in the K-State record books.
Four of the top 10 yardage games in school history.
K-State record holder for rushing yards in a season.
Three of the top five rushing yardage seasons in school history.
K-State record holder for career rushing yards. Almost 2,000 yards ahead of second place.
K-State record holder for average yards per carry in a career.
Second place in career rush touchdowns (After Collin Klein.)
K-State record for consecutive 100-yard rushing games (10). Second place is six.
K-State record holder for all-purpose yardage in a season and career.
Veryl Switzer
Switzer was a charter member of the K-State Athletics Hall of Fame and the football Ring of Honor.
He was the first African-American scholarship player to graduate from Kansas State and is one of the
first African-American players to play in the Big 7 Conference. I call him the Jackie Robinson of K-
State sports. He was an All-American in 1951, 1952, and 1953 and is the highest drafted player in K-
State history, going number four to the Green Bay Packers in 1954. I can't find his exact college
rushing statistics anywhere, but nobody can deny the impact he had on Kansas State University.
John Hubert
Hubert played at K-State from 2010 to 2013 and quietly put up some outstanding numbers. I say
"quietly" because he was never considered one of the stars of the team he played on, a team led by
Collin Klein and Arthur Brown, among others. He rushed for over 900 yards for three straight seasons,
which places him second on the K-State career rushing list. He is also second in career 100-yard games
and is in the top five in career all-purpose yardage. The numbers don't lie, so because of that, he makes
Mount Rushmore.
Daniel Thomas
Thomas only played two years at K-State, in 2009 and 2010. He ran for 1,265 yards in 2009 and 1,585
yards in 2010. Here is where he ranks in some key categories in the K-State record book.
Third on the K-State career rushing list.
Top five in career average yards per rush.
Second in rushing yards per game in a season (2010).
K-State record holder for rushing yards per game in a career.
Top five in career rushing touchdowns.
Top seven in career all-purpose yards.
There are some great K-State running backs I had to leave off the list. Isaac Jackson, Mack Herron,
David Allen, Larry Brown, Eric Hickson, Mike Lawrence, JJ Smith, and Alex Barnes, just to name a
few. I strongly considered putting David Allen on Mount Rushmore since he was officially listed as a
running back, but his rushing statistics don't justify it. However, there is no doubt about his impact on
K-State football, and he is a shoo-in for the Mount Rushmore of best return men in K-State history,
which I may get to eventually.
Next up are the wide receivers!