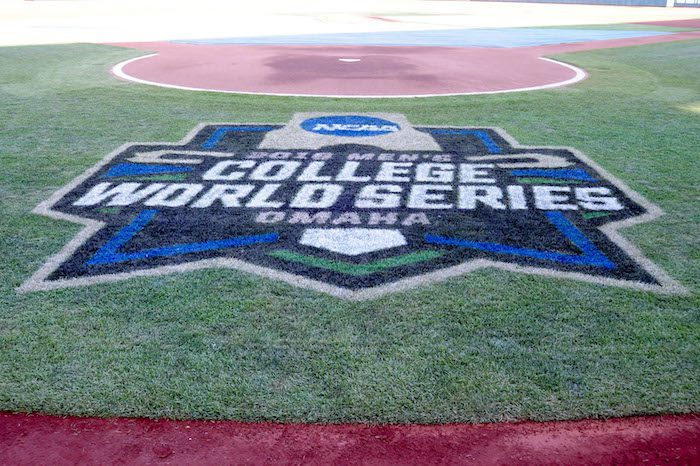 The college baseball postseason started with 64 teams playing for a chance to win it all. Last week, the field was cut down to 16 in the Super Regionals and now, the journey is complete as eight teams will make the trip to Omaha. Texas and Oklahoma will be representing the Big 12 Conference this weekend and here are my five things to watch in the College World Series.
1. The Field is Wide Open
Typically, we all have an idea of who is going to win it all by the time we get to Omaha. Last season, Mississippi State was that team and this year, I honestly have no idea. Tennessee was the number one overall seed and if there were here then they would have been the clear-cut favorite. Instead, they didn't even get to Omaha, and we now have eight teams who are all beatable. None of these teams are flawless and just four of them were in the top 15. The last time I felt like this was back in 2016 when Coastal Carolina won it all. Buckle up folks because it is going to be a wild ride.
2. Can Texas' Pitching Be Dominant?
We all know about the offense Texas has. Ivan Melendez, Stehly Murphy, and Skyler Messinger are probably the best trio of hitters in the College World Series. Of course, they have plenty of other capable hitters as well. Going into the Super Regionals, I felt good about starting pitchers Pete Hansen and Lucas Gordon. Both were playing at an extremely high level going into last weekend and when they got on the mound against East Carolina, both of them struggled. They looked like a shell of themselves, and it was Tristan Stevens who stole the show on Sunday with his dominant performance. I still like the one-two punch of Hansen and Gordon, but they need to get things figured out quickly or else this Texas team will be going home early.
3. When Will the Crimson and Cream Wave End?
For the last month and a half, I have been talking about how this Oklahoma team is as hot as anyone in college baseball. Now that Tennessee is gone, they now may actually be the hottest team in college baseball. They have four players batting over the .300 mark with Peyton Graham, Tanner Tredaway, Blake Robertson, and Jimmy Crooks. They also have gotten some solid starting pitching from Jake Bennett and Cade Horton this postseason as well. All this team does is find ways to win and they have now found themselves in Omaha for the first time in 12 years. No matter how it ends for this team, they are a special group and Skip Johnson has done wonders in Norman. From being picked to finish sixth in the Big 12 to the College World Series. I would call that one heck of a season.
4. Don't Sleep on Notre Dame
There is going to be plenty of talk about teams like Texas, Texas A&M as well as Arkansas but keep in mind what Notre Dame has done to get to Omaha. They finished with the best record in the ACC, went to Statesboro, beat Georgia Southern once and Texas Tech twice. Oh yeah, and then they went to Knoxville to take down the number one seed in the tournament. The Irish have had the toughest path to get to the College World Series and that isn't something that should be overlooked by anyone. They are a tough, gritty team that makes big plays in key situations.
5. The Atmosphere Will be Crazy
It's the College World Series and as usual, the scene there in Omaha will be fun. Now when you combine that with fan bases such as Texas, Oklahoma, Arkansas, Auburn, and Texas A&M things will be even crazier than normal. There will be no lack of noise during these games, and I am sure the beers will be flowing. It is going to be one hell of a week and I am ready for it.