Big 12 News
Texas First Baseman Ivan Melendez Wins 2022 Dick Howser Trophy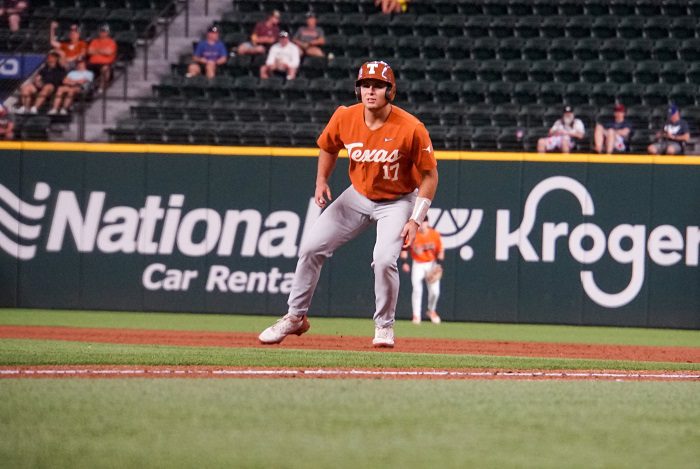 Texas first baseman Ivan Melendez, also known as the "Hispanic Titanic" has been named the winner of the 2022 Dick Howser Trophy, presented annually to college baseball's player of the year.
Melendez has been exceptional in the batter's box this year, leading the country with 32 home runs, 94 RBI, an .886 slugging percentage and 209 total bases. His 32 home runs make him the all-time leader at Texas in a single-season, surpassing Kyle Russell's 28 home runs in 2007 that previously held the program record.
Melendez, a native of El Paso, Texas, ranks fourth nationally with a .516 on-base percentage and 16th with a .396 batting average. In Big 12 play alone, Melendez batted .432 with 14 home runs and 32 RBI, slugging 1.000 with a .538 on-base percentage.
According to the Big 12 press release, Melendez is the fourth player from the Big 12 to take home the trophy since the formation of the conference in 1996 and is the fourth Longhorn to take home the honor since 1992.
Melendez won the Howser Trophy over a star-studded group of All-American finalists: Oregon State starting pitcher Connor Hjerpe, Tennessee 3B Trey Lipscomb, Georgia Tech catcher Kevin Parada, and Clemson 3B Max Wagner.